.
News Headlines
| | |
| --- | --- |
| BBC Change Plans | May 29 2005 |
Further to our schedule report last week, there's some good news for UK viewers. The BBC have now changed plans and confirmed that one screening of Neighbours will still broadcast during Royal Ascot week, from Tuesday 14th to Friday 17th June.
Unlike previous years, BBC schedulers haven't been able to accommodate a lunchtime slot, but the teatime screening will broadcast as normal at 5.35. Neighbours will then take its usual 2 week break for Wimbledon coverage from 20th June, returning 4th July.
| | |
| --- | --- |
| Neighbours Off-Air For Three Weeks? | May 24 2005 |

UK fans should prepare themselves for several long weeks of Neighbours withdrawal symptoms next month, as it currently looks like the BBC have plans to take our friends in Ramsay Street off for 3 weeks.
BBC Programme Acquisitions reveal: "At the moment we are anticipating - Ascot - week 24 (with one Neighbours episode on the Monday) and Wimbledon - week 25 & 26 (no episodes are currently scheduled). Of course, these things could and can change."
This proposed plan would put UK viewers a massive 13 weeks behind Australia, which is a big jump from the 6 week gap after Wimbledon in 2001.
| | |
| --- | --- |
| Jesse's "House" Finds British Home | May 23 2005 |

It was confirmed today that House, a hospital drama starring Jesse Spencer (Billy Kennedy), will be broadcast by Five. The series has attracted a regular audience of 18 million viewers in the US and has remained in the top 10 most-watched programmes since its launch last November.
Spencer appears alongside Hugh Laurie in the show, which will have its terrestrial premiere in the UK next month. It has previously been available on the Hallmark channel.

| | |
| --- | --- |
| Sindi's Emotional Exit | May 23 2005 |

Neighbours script producer Luke Devenish has provided us with some details regarding the departure of Marisa Warrington (Sindi Watts) who has recently filmed her final scenes. "Marisa wished to finish up at her contract's end, to work on some other things," Luke reveals. "But she will be returning. Sindi's exit is suitably emotional - and I can tell you that no other character in the history of Neighbours has ever been written out in quite this way. It's very moving, quite dramatic and, frankly, VERY VERY Sindi." Sindi's final episodes air on Australian screens in August.
| | |
| --- | --- |
| Kylie Feeling Fine | May 23 2005 |

Doctors have declared surgery to remove a cancerous lump from Kylie Minogue's breast a "success" and have described her as the "perfect patient." Kylie, who played Charlene in Neighbours, underwent the operation on Friday at the St Frances Xavier Cabrini Hospital in Melbourne. Speaking to the world's media on Saturday, Dr. Jenny Senior passed on Kylie's thanks to her fans and assured them that she was in "high spirits".

It has been confirmed that another member of the Bishop family will leave Neighbours later this year. Lara Sacher, who plays Serena, will be filming her final scenes alongside screen parents Kevin Harrington (David) and Marcella Russo (Liljana) soon and script producer Luke Devenish promises that Serena's final scenes will be "nothing short of heartbreaking - but very memorable!"
Read more about the latest Neighbours exits in our exclusive feature here
| | |
| --- | --- |
| Support Flows in for Kylie | May 19 2005 |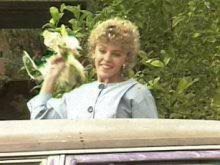 As news of Kylie Minogue's cancer diagnosis spread around the world, messages of love and support have flowed in from many of Kylie's former Neighbours colleagues.
Kylie's former boyfriend and on-screen husband Jason Donovan (Scott) said he was shocked by the news. "I sincerely wish her well with her treatment, Kylie is a strong woman who will fight this battle on every front," he said in a statement. Anne Charleston, who played Kylie's on-screen mother Madge, said the news hit her like a "stab to the heart". Speaking to GMTV, Anne said: "When I heard it was like a stab to the heart because it happened to me at that same age. I think she will come through it fine. She's very healthy generally and I'm sure she will come through it." And her Neighbours brother, Craig McLachlan (Henry) said "I have no doubt in my heart of hearts that she's going to give this thing a serious kicking, and I know she will face this with her trademark strength, persistence and resilience."

In a special message from the Neighbours studios in Nunawading, where Kylie was a regular fixture between 1986 and 1988 playing tomboy Charlene, producers said: "Neighbours cast and crew send Kylie their love and best wishes for a speedy recovery." Alan Fletcher, who plays Karl Kennedy and starred opposite Kylie when he briefly played mechanic Greg Cooper on the show in 1987, said the set was in shock when they heard the news. "There are a lot of people on Neighbours who did work with her that are still there," he said. "First everybody was in shock. But almost immediately they were very positive and just said straight away it will be treated, it will be cured. She's an incredible person, and with the family she's got she'll get through it."

Natalie Bassingthwaighte (Izzy Hoyland) has joined forces with Australian dance act Rogue Traders. Their first single together is called Voodoo Child, and is released at the end of this month down under, but already doing well in the club charts. To hear a clip or see the video, click here.

| | |
| --- | --- |
| Kylie Diagnosed With Breast Cancer | May 17 2005 |

Kylie Minogue (Charlene Robinson) has been diagnosed with breast cancer, and has had to pull out of the Australian leg of her Showgirl world tour. The cancer is in the early stages, and she will undergo immediate treatment. Minogue said she was "sorry to have to disappoint her fans" but was hopeful "all will work out fine."
All here at The Perfect Blend and our sister site, The Neighbours Message Board, wish her all the best for a speedy recovery.
| | |
| --- | --- |
| New Neighbour Ned | May 17 2005 |
There have been further details released on the role Australian Idol Dan O'Connor will be playing in Neighbours later this year. Initial speculation was that Dan would be playing Stuart Parker's older brother Stevo, who was often referred to by Stuart and Drew when Blair McDonough first joined the cast in 2001. But the Herald Sun has revealed that Dan will be playing a different Parker brother, called Ned. Ned will make his debut on Australian screens in August.

| | |
| --- | --- |
| Alan Fletcher Tour Update | May 15 2005 |

Neighbours stalwart Alan Fletcher (Karl Kennedy) has spoken of his excitement at his upcoming UK Tour, which kicks off on May 24th. "I cannot wait to get to the UK and start playing for you all," Alan told us. "My regular gig at the Neighbours night in Melbourne is the highlight of my week. The tour of the UK will be the highlight of my LIFE!" Alan also releases his debut album on Monday May 16th, and has urged fans to log onto AlanFletcher.net to listen to a preview. "I hope you will all come on-line Monday and have a listen!"
| | |
| --- | --- |
| So Long Summer | May 15 2005 |

Young Neighbours actress Marisa Siketa, who has appeared in in the show since 2002, has filmed her final scenes as Summer Hoyland. Marisa has chosen to concentrate fully on her studies in order to pursue her dream of becoming a vet, but the BBC site reports that she will most likely return to the series on a semi-regular basis.
| | |
| --- | --- |
| Better The Devil You Know | May 11 2005 |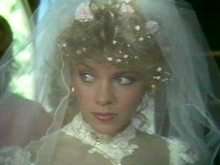 A source from within Neighbours has shed some light on the circumstances surrounding the efforts made by the series to secure Kylie Minogue's return for the 20th anniversary episodes. Speaking exclusively to The Perfect Blend, the source revealed that there were repeated approaches to Kylie's management team since November 2004 in which the Neighbours production team made it very clear that they would be happy to film her anywhere in the world. The production team actually filmed four other London based former Neighbours actors in the week Kylie was doing her tour dates there, and as part of the anniversary celebrations, have also filmed two former cast members in Los Angeles and at least six in Sydney. In the wake of Kylie's alleged comments last week in which she said she was ready to appear but the producers didn't want to film her in London, the powers that be in Grundy are furious with her and the source we spoke to has described her behaviour as a "mean spirited slap in the face to the show that put her on the map!"
| | |
| --- | --- |
| Shock Departures | May 8 2005 |

Three of Neighbours' most popular cast members – Marisa Warrington (Sindi Watts), Kevin Harrington (David Bishop) and Marcella Russo (Liljana Bishop) – are reportedly being axed to make way for new blood on Ramsay Street. In shock news revealed today in the Herald Sun, Marisa was told last week that her contract was not being renewed, while Kevin and Marcella are said to be leaving when their current contracts end. Grundy Television have not yet confirmed the news, but it is known that casting is underway for a new family.
| | |
| --- | --- |
| 2005 TV Week Logie Awards | May 1 2005 |

In a night that belonged to Network Ten, Neighbours was inducted into the Logies Hall of Fame at last night's 47th TV Week Logie Awards, Australian television's biggest and most prestigious awards show. In a ceremony at Melbourne's Crown Palladium, the series was honoured with the special award to mark its twentieth anniversary. And in tribute, the cast took to the stage to perform a special musical number which featured elements of the theme tune as well as Ian Smith (Harold Bishop) rapping about the success of the show in Australia and overseas. There was further celebration as Natalie Blair, who plays Carmella Cammeniti on the show, picked up a Logie for Most Popular New Female Talent. Natalie had previously admitted that she had been hugely excited by merely being nominated for a Logie.
While Ben Nicholas (Stingray Timmins) failed to win the Most Popular New Male Talent award, there was a slight Neighbours connection, in that Home and Away's Chris Hemsworth – whose brother Luke Hemsworth played Nathan Tyson on Neighbours in 2001 – was the winner of the category. And in another Neighbours link, The O.C., which stars former Ramsay Street veteran Alan Dale (Jim Robinson), was chosen as Most Popular Overseas Programme.
To view our archive of past news stories click here