.
News Headlines Edited by Aaron, Jamie and Karl

Today we were sent some information about the 2004 Season for Neighbours. As well as seeing returns from Lori Lee, Michelle Scully and Mal Kennedy, there will apparently be a new look Coffee Shop and Lou's Pub is also supposed to be undergoing a complete re-vamp. A new set of opening titles will air for the 2004 Season Return.


Holly Valance's (Flick Scully) new video is far from the puritanical promo we expected from the "more mature" soloist. The Daily Sport reports that her new video features her stripping in a changing room, as well as a lesbian kiss. As well as mentioning her topless close-up, the paper reveals that the judge in her court case against former manager and Neighbours actor Scott Michaelson (Brad Willis) has deferred judgement for at least two weeks.
Kylie Minogue (Charlene Robinson) has alerted police over agressive and threatening letters, The Sun revealed today. The notes, all from the West Country, have amassed to over 700 over the past year. A spokesperson has since played down the importance and agressiveness of the letters, and insited that Kylie is "fine", but "annoyed".
Delta Goodrem's (Nina Tucker) new single, Not Me, Not I, entered the Australian singles chart at number 2 this week. HMV are offering both CD1 and CD2 for $4.99, in a bid to make her first five singles all reach the top spot, consequently beating Kylie Minogue's record.


Ned Kelly is released in the UK this Friday. In it current Neighbours star Bud Tingwell (Bert Willis, Henry O'Rourke) plays the Australian Prime Minister, alongside Heath Ledger and many other stars of Australian shows such as Sons and Daughters and The Secret Life of Us.
Marisa Warrington (Sindi Watts) has just negotiated a permanent return to Neighbours. She will be back on screens next year.
Inside Soap reports that Benjamin McNair (Mal Kennedy) has stated that he would return to the show full-time if an offer was made. He recently filmed a brief return to the show, to be screened later this year.


The ARIA award nominees were announced today, the Australian equivalent of the Grammys to be presented on October 21st. Delta Goodrem (Nina Tucker) broke records by becoming the first female artist in the history of the ARIA Awards to receive 10 nominations in a single year. She also has three seperate nominations in a single category - Highest Selling Single - another record.
Kylie Minogue (Charlene Robinson) was also nominated twice for Come Into My World (Best Pop Release and Best Female Artist). Minogue's album release date has been confirmed as November 17th, two weeks after the first single Slow. Unconfirmed rumours persist of collaborations with Fatboy Slim, Paul Oakenfold, Cathy Dennis and sister Dannii.
In other news, Delta has received over 100 nominations for the prestigious title of Australian of the Year, alongside Australian personalities as The Seekers and Paul Hogan. The award is to be presented on January 26th, Australia Day.

Victoria Newton, who writes the Bizarre page for The Sun newspaper exclusively revealed the tracklisting for Kylie Minogue's (Charlene Robinson) new album, entitled Body Language
01. Slow
02. Red Blooded Woman
03. Chocolate
04. Sweet Music
05. Still Standing
06. I Feel 4 U
07. Secret (Take You Home)
08. After Dark
09. Loving Days
10. Promises/Obession
11. Slow Motion
12. Someday
In other musical news, Delta Goodrem (Nina Tucker) has released her third single today in the UK - Innocent Eyes is available to buy now in all good record stores (and some bad ones). CD One features the video and new tracks, and CD Two contains behind the scenes footage and a poster.

Holly Valance (Felicity Scully) has given evidence in her court trial - and accused former co-star Kym Valentine (Libby Kennedy) of fabricating the conversation which Valentine relayed to the court earlier this week.
Valance stated that Kym Valentine "never had that conversation" with her. When asked if she was accusing Valentine of lying to the court, she simply stated, "Yes I am."
Valance also disagreed with claims by former manager Scott Michaelson that her lyrics were sexually explicit, saying that "in the days of Eminem, I think [my lyrics] are fairly soft."


Delta Goodrem (Nina Tucker) is to release a DVD, simply titled 'Delta'.
Released on October 13th in Australia, the disc will contain videos clips for all her singles to date, including her first single 'I Don't Care'. Fans will also be able to watch live tracks, behind the scenes material and some of Delta's early performances.
It is available now to pre-order from ezydvd.com.au


Ten Late News reports Kym Valentine (Libby Kennedy) gave evidence today at Holly Valance's (Flick Scully) court dispute with her former manager.
Valentine told the court over a video link-up that Valance had spoken to her on the Neighbours set about dumping her manager at the time, Scott Michaelson. Valentine said, "The solicitor for the record company would get her out of that contract and would be faxing him the paperwork to do so."
Michaelson, who also appeared in Neighbours as Brad Willis, is suing Valance for sacking him just as her music career was taking off. When he appeared on the stand he reportedly said he "wanted to establish a wholesome schoolgirl image, then shock the prudish public in the UK with a raunchier look."
A brand new Neighbours trailer has graced UK screens this week to promote Dee and Toadie's wedding episode.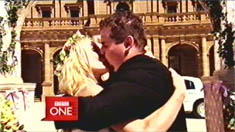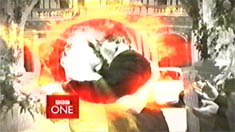 The dramatic episode broadcasts next Friday, 19th September on BBC One and also on Ireland's Network 2.

Multimedia:

Dee and Toadie's Wedding Trailer - Short Version Realvideo 269kb

Dee and Toadie's Wedding Trailer - Full Version Realvideo 570kb

Video encoding by Karl


BBCi Neighbours reports that the show is going to be delving even further into the past for their next returning character.
While they wouldn't reveal the identity of the character, it is apparently someone who lived at number 28 Ramsay Street in the days before the Kennedy family moved in. This narrows the options down to one of the Willises (excluding Cody, of course, who died in 1996), Des Clarke, his son Jamie or the Clarkes lodger, Mike Young.
Register at our sister site, The Neighbours Message Board, to join in on our discussion about who the returnee may be.


According to Inside Soap magazine, Benjamin McNair (Malcolm Kennedy) will be returning to Neighbours. He has just recently filmed some new scenes on set.
Old favourite Alan Dale (Jim Robinson) appears in the Josh Hartnett and Harrison Ford movie Hollywood Homicide. Dale is also appearing in The Fox Network's The OC, a highlight of their new fall scheduling.
Former Neighbours pin up Holly Valance is back in the limelight, heavily promoting her new single State of Mind, which is set for release on October 27th, with a new album to follow.
Due to Network Ten Perth's coverage of the AFL Elimination Final 1 - Fremantle Vs Essendon on Friday, there will be no episode of Neighbours broadcast in the region. Instead, there will be two episodes shown on Monday 8th September, from 6pm. Other areas remain unaffected.


Kylie Minogue (Charlene Robinson) is continuing her music career, with a new single titled "Slow", being released on November 3rd.
The single will be the first off an as-yet-untitled ninth album for the singer.


Delta Goodrem has pulled out of singing at the AFL Grand Final, reports the Herald Sun website.
Delta, who was expected to sing the Australian national anthem at the event, is currently having treatment for Hodgkin's disease in Sydney, will not be well enough to perform at the event.
In other news, Delta's album, Innocent Eyes, returned to the number 1 spot in Australia and is currently number 10 in the UK charts.
From Herald Sun


Last week's MTV Video Music Awards held a surprise in store for Delta Goodrem (Nina Tucker). She won International Viewers Choice Award for Australia for her debut Born to Try, beating The Vines and Powderfinger, among others. Delta accepted the award in a pre-recorded videolink from her Sydney home, thanking her "supportive fans". Meanwhile her fifth single Not Me Not I is currently at number four in the pre-release radio charts in Australia.
To view our archive of past news stories click here