A guide to who appeared in the documentary, and their role in the show...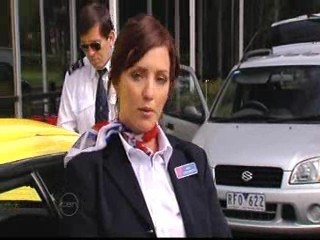 Amy Greenwood
Amy Greenwood appeared in Neighbours between 1997 and 2000. Although she never lived on Ramsay Street, she went to school at Erinsborough High, and dated Lance Wilkinson for many years. Amy left the neighbourhood after falling pregnant, and got married to Damien soon afterwards. It appears Amy is still working as a flight attendant.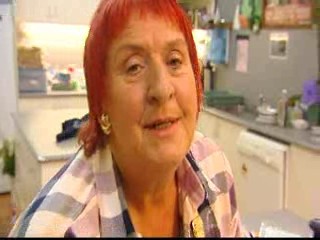 Angie Rebecchi
Angie Rebecchi is the mother of current Ramsay Street resident, Toadie. She lived in the street between 1995 and 1996 and has been to stay with her son often in recent years. She and her husband Kev won the lottery back in 2002 and run a roadhouse.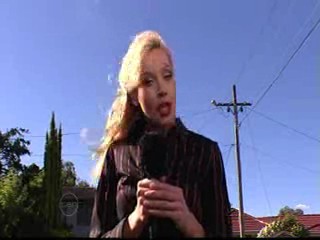 Annalise Hartman
Annalise Hartman lived on the street from 1993 to 1996. When she first arrived she dated and got engaged to Lou Carpenter, before he realised that she was far younger than she had told him. Annalise eventually left the street for London, where boyfriend Sam Kratz later joined her a and they married. She now works for the BBC.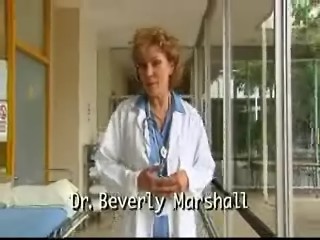 Beverly Marshall
Beverly Marshall was Erinsborough's local doctor. She married Jim Robinson in 1988, but they were divorced by 1990 after the strain of not being able to have children proved too much for the couple. Beverly moved to Perth to join a practice there.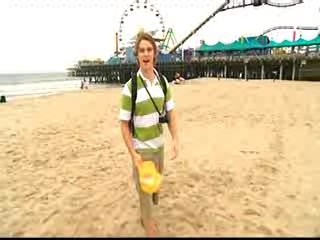 Billy Kennedy
Billy is the youngest child of Susan and Karl Kennedy. He moved to Ramsay Street with his parents and siblings; Libby and Malcolm, in 1994, and stayed until 2000 when he moved to Queensland with his girlfriend, Anne Wilkinson, to start an apprenticeship in carpentry.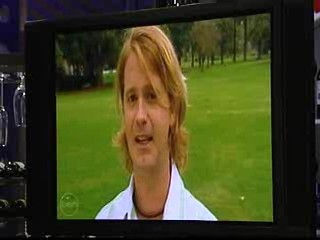 Brett Stark
Nerdy Brett Stark lived in Erinsborough with his mother Cheryl, sister Danni and brother Darren from 1993 until 1996. After having an affair with his mother's friend Judy Bergman, Brett left to go travelling, returning briefly for his mother's funeral.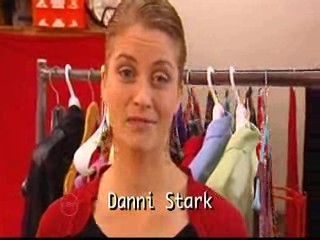 Danni Stark
Danni Stark lived in Ramsay Street from 1993 to 1996, with her mother who was Lou Carpenter's partner, and her siblings Brett and Darren. She left for Malaysia to further her fashion career after her mother died.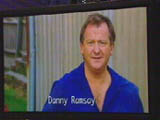 Danny Ramsay
An original Neighbours character, Danny spent the first year unaware that Max wasn't his real father. Once he did find out, he got over the shock quickly. After another six months, he decided to leave Erinsborough and got a transfer with Pacific Bank to another branch in the country.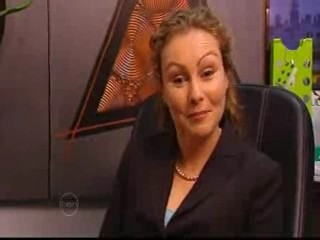 Debbie Martin
Debbie lived with her grandmother Helen Daniels, her father Phillip, and siblings Martin and Hannah in Ramsay Street over various periods from 1992 to 1997, although she aslo made a small appearance in 1985. She left to join Rosemary Daniels' in New York before returning and taking over the Coffee Shop. She left again in 1997 to join her brother, Michael, in the outback, but has apparently since returned to work for Rosemary.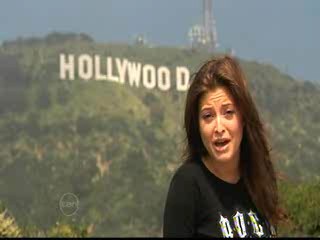 Felicity Scully
Felicity moved into Ramsay Street with mother Lyn, father Joe and siblings Steph and Michelle. Her brother, Jack, joined them from England some time after. Felicity caused a stir many times on the street, not least for ruining Steph's wedding to Marc Lambert. Felicity left to work for Lassiter's in New York, and although engaged to Stuart at the time, they soon broke up.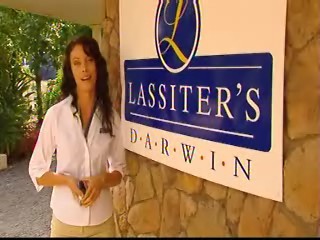 Gaby Willis
Gaby lived in the street with her family from 1991 to 1994. During her time in Erinsborough she became the manager of Lassiter's, and after having a son, Zac, and reuniting with his father, Jack Flynn, she moved to manage the Darwin branch where she still is today.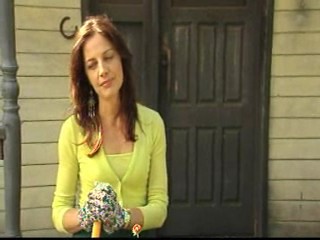 Gail Robinson
Gail Robinson came to the street when she joined the Daniels Corporation. She got married to Paul to close a business deal, but they soon found that they really had feelings for each other, and had triplets, Cameron, Robert and Lucinda. They split up whilst Gail was still pregnant, however, and she moved to live with her dad in Tasmania.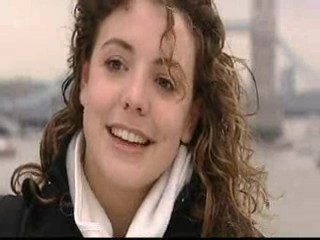 Hannah Martin
Hannah arrived in Ramsay Street in 1992 with her mother and father, Julie and Philip Martin. They moved into No. 26 with Julie's grandmother, Helen Daniels. Through out her time on the street Hannah was a very popular resident, who went through a lot, losing first her grandfather, then her mother and great-grandmother. She finally moved away from the street in which she grew up, with her father and step-mother in 1999, and went to live in Darwin.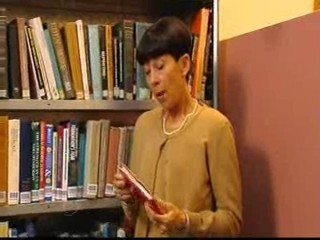 Hilary Robinson
Hilary Robinson lived on the street from 1989 until 1990, following a brief appearance at Scott and Charlene's wedding in 1987. Throughout her time in Erinsborough, she worked at Erinsborough High, set up Jim and Beverly, and came back into contact with her estranged son, Matt, as well as interfering in everyone's business.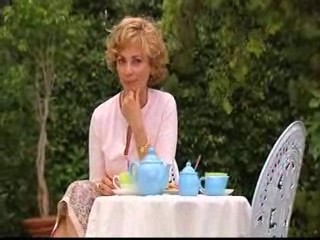 Jane Harris
With her grandmother, Nell Mangel, Jane Harris lived on Ramsay Street from 1986 until 1989. Her years on the street saw quite a transformation for Jane, from 'Plain Jane Superbrain' to the glamourous woman that departed the street a few years later. She now lives in England with her grandmother.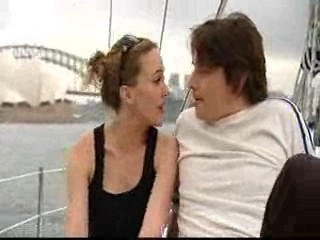 Libby Kennedy and Darren Stark
Both of these character's have come a long way since they first arrived on the street, Libby as a young school-girl in 1994, and Darren as a rogue who spent time in prison before moving back to Ramsay Street in 1996. The couple were together for a year or so in their teens, but Libby went on to marry Drew Kirk, who died in 2002. When Darren returned to the street in 2004, it was obvious that the old attraction was still there, and they now live, together with her son, Ben, in Shepparton.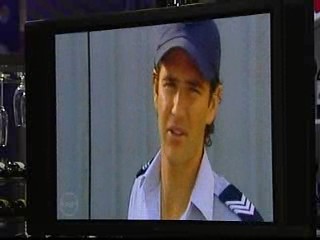 Luke Handley
Luke Handley came to Ramsay Street to join his sister Jen in 1995. During his time in Erinsborough he trained as a policeman, but had to stop after finding out he had Hodgkins lymphoma. He went into remission, however, and left to join Danni Stark in Malaysia in 1996. It seems that he has since completed his police training.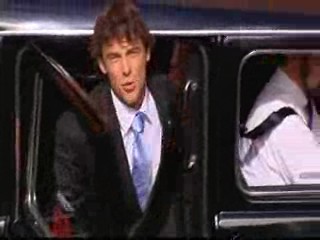 Mal Kennedy
Arriving in 1994 with his family, Mal Kennedy was a popular resident on the street. After having a relationship with Danni Stark, and graduating from school, he left to travel with Catherine O'Brien in 1997, finally settling in London and marrying her. He has been back to visit his parents a few times, firstly to try and take over The Coffee Shop, and then just after his parents split up, to sell the house he had bought on his previous visit, No. 32.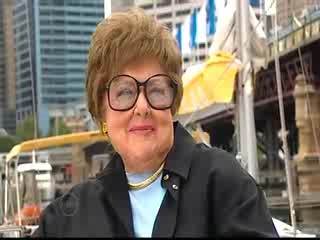 Marlene Kratz
Marlene lived on Ramsay Street from 1994 to 1997, for the most part next-door to her daughter Cheryl and family. She left Erinsborough to go on a 3 month cruise with her new boyfriend, George Marshall, but 8 years later is apparently still sailing the seas, as her documentary interview showed.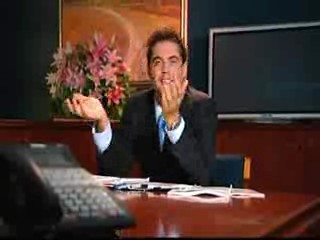 Matt Hancock
Matt Hancock's short time on the street was littered with controversy. After knocking Harold down during a drag-race, and where his opponent was left critically injured, his family had to sell the house to pay for the legal fees for Matt's trial. They left the street in 2002, but it seems that Matt has since made something of his life.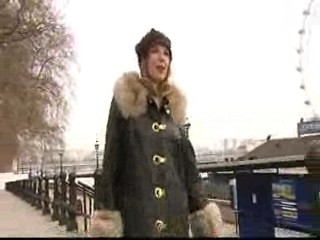 Melanie Pearson
Melanie Pearson lived on Ramsay Street from 1989 until 1991, having cropped up several times before that. She got married to Joe Mangel and they left to tour Europe before settling in the country. They divorced in 1993, however, and it seems Melanie now lives in London.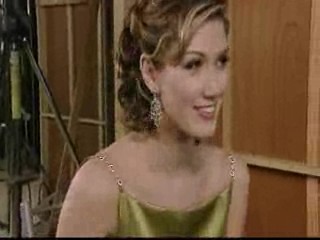 Nina Tucker
Nina Tucker changed beyond all recognition whilst living in Erinsborough. Arriving as a shy school girl, her talent for singing was soon picked up on, and she left first to become a Bollywood actress, before settling in Los Angeles with Jack Scully.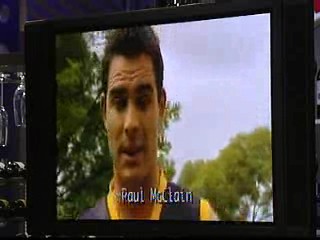 Paul McClain
Paul McClain was taken in as a foster son by Harold and Madge Bishop, after his mother died. He lived with Harold and Madge for 4 years from 1997, before leaving Erinsborough to join the Adelaide Crows football team.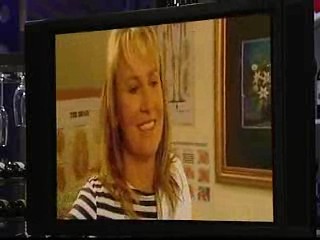 Ruth Wilkinson
Ruth Wilkinson came onto the street as Helen Daniels' physiotherapist. She soon moved into the vacant No. 32 with her children Anne and Lance. Despite being anything but friends to start with, Ruth started dating Phil Martin, and the pair were married, before moving to Darwin in 1999.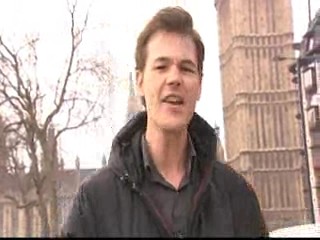 Sam Kratz
Sam Kratz came to the street to look after his grandmother's newly acquired house. During his time in Erinsborough he was a hit with the ladies, before settling down with Annalise. Although she left him in Ramsay Street to go to London, he left to join her in 1996, and they are now married.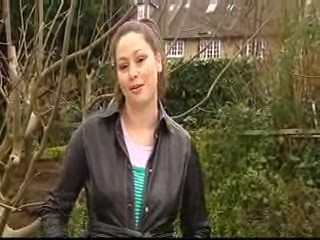 Sarah Beaumont
Sarah Beaumont ruffled many feathers when living on Ramsay Street, conducting an affair with Karl Kennedy whilst being employed as his receptionist. She left in 1999, after 3 years on the street to live in Amsterdam with her new husband, Peter Hannay. They later had a baby, Antigone, but have since separated, and Sarah moved to Norwich.