.
Comment > Continuity Watch: Episodes 5656-5675

Soap operas are often infamous for forgetting important details or, with one sentence, completely changing the course of history, and Neighbours is no exception. But it's also capable of dropping in subtle references to past characters and storylines to give us a better idea of a character's motivations, or simply to bring back memories for long-term viewers. Our monthly column, Continuity Watch, looks at the continuity issues, both good and bad, episode by episode. We've also incorporated Lou Watch, our monthly look at the antics of the much underused Ramsay Street veteran Lou Carpenter, just so we can all be sure he's actually still around.
CONTINUITY WATCH
Episode 5662
* Ringo immediately manages to find the 'secret' PirateFM radio station location, with no mention of how he knew where it was.
Episode 5663
* Reference to Rachel as Libby helps Susan get her room ready for Sunny.
Episode 5665
* Mention of Steph, Miranda & Toadie going to church with Charlie, Mickey & Callum - brilliant continuity - the Scullys are Catholics, although Steph isn't neccessarily the most practicing Catholic - Lyn was. Stuart & Sindi were married at the Catholic church, so it makes sense that the rest of the Parkers are too. Toadie is supposed to have Italian roots too, with a name like Jarrod Vincenzo Rebecchi, so it makes sense that he'd be Catholic as well, so they'd all go together.
Episode 5666
* Mentions of Katya and Alex Kinski.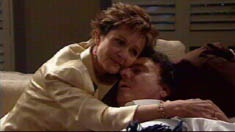 ..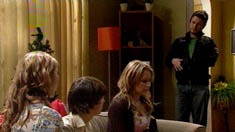 Episode 5667
* References to Katya again, as well as Guy Sykes, the events of the 2006 finale and the bullet in Toadie's back.
* Mention of Ned Parker.
Episode 5668
* More mentions of Katya and the bullet lodged in Toadie's back.
Episode 5669
* Mentions of Alex and Rachel Kinski.
* Cass references the school's 'reputation' concerning student/teacher relationships.
* Mentions of Callum's Aunt Robyn in Ballarat and Lyn in Shelley Bay.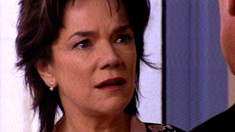 ..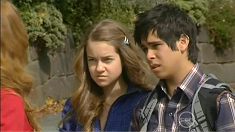 Episode 5670
* Reference to Donna being in a police station, after making a false statement, the first time she met Toadie.
* Mention of Simon and Tegan Freedman.
Episode 5671
* Ringo looks at himself in the mirror before his first day back at school - a nod to his anorexia perhaps?
* Mention of Rachel Kinski.
* Despite being worried about Guy Sykes coming back, and the police presence in the street, Toadie leaves his front door wide open.
* References to Harold and the events of the 2006 season finale, through Harold's Ramsay Street: A History book.
Episode 5672
* Another reference to the events of the 2006 finale.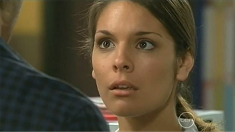 ..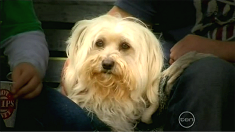 Episode 5673
* Background song 4 Your Love is played again for the first time in a while.
* Reference to Susan, Rebecca and Miranda scrubbing up number 30 to prepare for Toadie's interview with the Department of Human Services.
Episode 5674
* Toadie mentions Bob being hit by a car twice - it was actually three times (once by Sarah, once by Susan and once by Frazer).
* Councillor Steph arranges permission for Bob's ashes to be scattered at the lake
* Mention of Rachel Kinski.
Episode 5675
* Reference to Rachel and Karl being in London (with a host of previously unmentioned Kennedy relatives).
LOU WATCH
Episodes 5656-5675
* Lou was still away this month, spending time up north with Harold.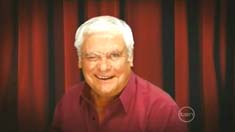 ..