.
Comment > Continuity Watch: Episodes 5736-5755

Soap operas are often infamous for forgetting important details or, with one sentence, completely changing the course of history, and Neighbours is no exception. But it's also capable of dropping in subtle references to past characters and storylines to give us a better idea of a character's motivations, or simply to bring back memories for long-term viewers. Our monthly column, Continuity Watch, looks at the continuity issues, both good and bad, episode by episode. We've also incorporated Lou Watch, our monthly look at the antics of the much underused Ramsay Street veteran Lou Carpenter, just so we can all be sure he's actually still around.
CONTINUITY WATCH
Episode 5736
* Bridget sings the Erinsborough footy song to India whilst they're lost in the bush.
Episode 5737
* Reference to Dee's death.
* Mention of Harold Bishop.
Episode 5739
* Mention of Riley Parker.
* Reference to Jill Ramsay's death.
* References to Drew Kirk's death & Libby's own struggle with grief whilst in the early stages of parenthood.
Episode 5740
* Zeke references Didge taking on the football team to let her play, despite her gender.
* Mentions of the early stages of Didge & Dec's relationship.
* Mention of Riley Parker.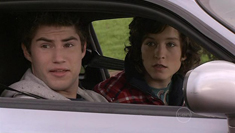 ..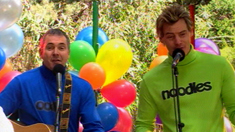 Episode 5744
* Reference to Oodles 'O' Noodles & the return of Karl's costume.
* Mention of Jill Ramsay.
Episode 5746
* Mention of Janae Timmins possibly being sued as the garage's owner.
Episode 5748
* References to Harold Bishop as the Ramsays borrow his history of Ramsay Street from its custodian, Toadie.
* Kate mentions that Susan had previously tried to show her the book, which she did in episode 5693, but it wasn't the right time.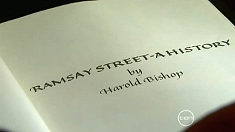 ..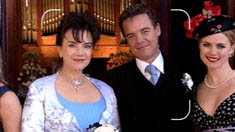 Episode 5755
* Mention of Paul's past marriages.
LOU WATCH
Episodes 5736-5755
* Lou is currently away spending time in New York with Ned, Kirsten and Mickey.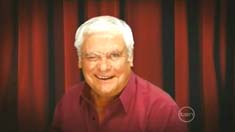 ..