.
Comment > Continuity Watch: Episodes 5756-5775

Soap operas are often infamous for forgetting important details or, with one sentence, completely changing the course of history, and Neighbours is no exception. But it's also capable of dropping in subtle references to past characters and storylines to give us a better idea of a character's motivations, or simply to bring back memories for long-term viewers. Our monthly column, Continuity Watch, looks at the continuity issues, both good and bad, episode by episode. We've also incorporated Lou Watch, our monthly look at the antics of the much underused Ramsay Street veteran Lou Carpenter, just so we can all be sure he's actually still around.
CONTINUITY WATCH
Episode 5756
* Mention of Janae Timmins.
Episode 5757
* Reference to Jill Ramsay & Patrick Mooney.
Episode 5758
* Mention of Steve, Miranda & Riley Parker.
Episode 5759
* Mention of Malcolm & Billy Kennedy.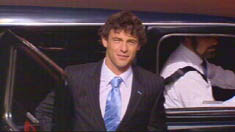 ..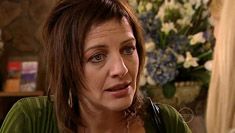 Episode 5760
* Mentions of Lyn Scully & Gail Robinson.
Episode 5761
* Mention of Miranda Parker.
Episode 5763
* Susan tells Lyn & Rebecca that she is going to visit Billy, Anne & the kids.
* Mention of Joe & Oscar Scully.
* Reference to Susan having previously tutored Ringo.
Episode 5765
* Karl & Zeke revisit the site of the rafting accident, have flashbacks and make reference to the day and it's aftermath.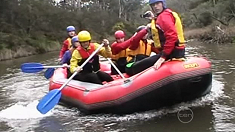 ..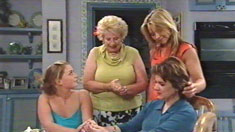 Episode 5768
* Lyn suggests to Steph that they could buy Number 26 so that the whole family could live in their old home again.
Episode 5769
* An out of date establishing shot of Number 32 is used.
* Mention of Miranda Parker.
* Lyn comments to Rebecca about the colour scheme of Number 26's kitchen not being to her tastes, despite it not changing since Making Mansions renovated the house for her in 2004.
Episode 5770
* Reference to Joe & Oscar Scully and the Scully farm.
Episode 5774
* Libby refers to Ben as Benjamin Fitzgerald despite her & Drew specifically naming him Ben.
Episode 5775
* With a little help from Lyn, Susan overcomes her fear of getting back behind the wheel having been cleared to drive again after accidentally hitting Bridget & being diagnosed with MS in 2007.
LOU WATCH
Episodes 5756-5775
* Lou is currently away spending time in New York with Ned, Kirsten and Mickey.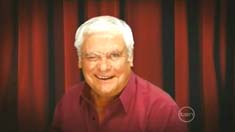 ..