.
Comment > Continuity Watch: Episodes 5956-5975

Soap operas are often infamous for forgetting important details or, with one sentence, completely changing the course of history, and Neighbours is no exception. But it's also capable of dropping in subtle references to past characters and storylines to give us a better idea of a character's motivations, or simply to bring back memories for long-term viewers. Our monthly column, Continuity Watch, looks at the continuity issues, both good and bad, episode by episode. We've also incorporated Lou Watch, our monthly look at the antics of the much underused Ramsay Street veteran Lou Carpenter, just so we can all be sure he's actually still around.
CONTINUITY WATCH
Episode 5957
* Susan worries that she is having an MS relapse.
* Reference to Harry Ramsay.
Episode 5958
* Reference to Susan's MS.
Episode 5959
* John Bradley states that Susan was Principal in 1995 when he was a student teacher, however she didn't become a Principal until 1998.
* Mentions of Billy Kennedy and Anne Wilkinson.
Episode 5960
* Lucas receives phonecalls from Dan and then discovers than he has been in an accident.
Episode 5961
* Andrew receives a birthday card from Harry.
Episode 5962
* Andrew receives a text message from his Mum, Christina for his birthday.
* Mentions of Harry Ramsay.
* Guest appearance by Rosemary Daniels.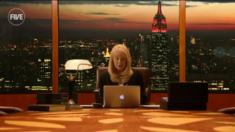 ..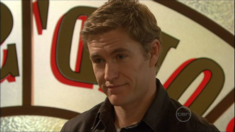 Episode 5963
* Mentions of Daniel Fitzgerald and Rosemary Daniels.
Episode 5964
* Mention of Elle Robinson
* Steph tries to contact Dan but receives a text message from him telling her to stop calling.
Episode 5965
* Mention of Harry Ramsay.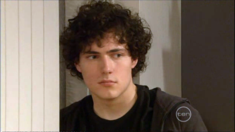 ..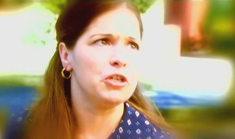 Episode 5966
* Reference to Jill Ramsay.
Episode 5967
* Felicity & Michelle Scully send presents for Steph's baby. Reference is made to them both living overseas.
Episode 5970
* Reference to Drew Kirk and Daniel Fitzgerald.
* Mention of Lyn discovering that Valda was her Mum.
Episode 5971
* Daniel Fitzgerald heard on telephone call.
Episode 5975
* A Private Investigation file that Diana Marshall has on Toadie shows his date of birth as December 11, 1979 which fits with him celebrating his 17th birthday in episode 2763.
* The file also makes reference to Kevin, Angie, Shane and Kevin Jnr. Rebecchi and to Dee Bliss and Steph Scully, rather than their full names of Dione and Stephanie.
* The file shows that he married Dee on July 26, 2003. This differs from the date of episode 4292 airing in Australia, which was 29/07/2003 and the date of 5024 on 03/08/2006 in which Toadie remembered what would have been their third anniversary. The file correctly shows that Toadie married Steph on June 15, 2010, the original airdate of episode 5947.
* Toadie's past misdemeanors of petty theft, graffiti and school vandalism are also shown.
* Reference to Susan having been Principal of Erinsborough High and to Susan & Libby having worked together at the school.
LOU WATCH
Episodes 5956-5975
* Lou is currently away helping Harry Ramsay settle in to his new life in Sydney.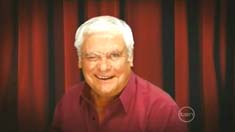 ..