.
News Headlines Edited by Aaron, Jamie and Karl
| | |
| --- | --- |
| Jan's 20th Anniversary | May 31 2003 |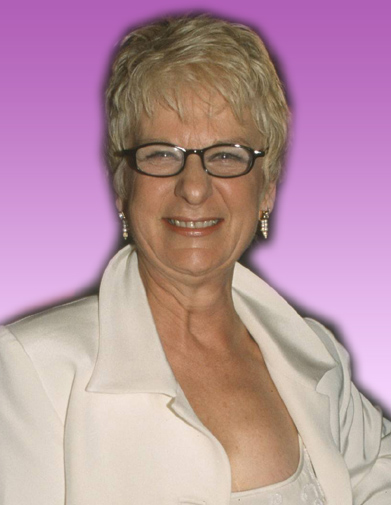 Yesterday, Neighbours' Casting Director and Assistant Producer, Jan Russ, celebrated her 20th anniversary with Grundy Television. Jan, in an exclusive interview with us, revealed her astonishment at having been with Neighbours since the very beginning: "Now that is something, huh? Particularly in this industry and in one job - even I can't believe that!"
On Friday, Jan was overwhelmed when cast and crew held a surprise gathering at the studio for her to celebrate the achievement.
To read our exclusive interview with Jan Russ, click here
| | |
| --- | --- |
| Kym Quits Panto | May 29 2003 |

Kym Valentine (Libby Kennedy) has been asked by her TV Bosses to quit her role in this year's Christmas pantomime Peter Pan, at the Wolverhampton Grand Theatre, according to the Express & Star, Stafford Edition.
The reasoning behind the decision is due to the pantomime's length - lasting nine weeks, it means Kym would have to take up to three months off from Neighbours, on top of her pregnancy leave later on in the year.
Grand Theatre chief executive Brian Goddard said: "When she has done pantos over here in previous years they have only been for three to four weeks. Her TV bosses hadn't realised that at nearly nine weeks our run is much longer. Kym initially thought it would be okay but it would have meant her being out of Australia for the best part of three months. She'd actually asked to do Wolverhampton because she'd heard what a great date it is from the other Australian stars we have had here."
Former 911 band member Lee Brennan will be taking over the role - starring alongside such names as comedy duo Cannon and Ball and Crossroads' Tony Adams.
Peter Pan will run from December 13 until February 8.
From Express & Star, Stafford Edition
| | |
| --- | --- |
| Neighbours Schedule Changes | May 28 2003 |
From Tuesday 17th June to Friday 20th June (inclusive), Neighbours' lunchtime slot will move to BBC2, this is in order to accommodate Ascot. The evening showing will be unchanged. Neighbours will not be shown between Monday 23rd June and Friday July 4th (inclusive), while Wimbledon is being screened. UKGold, however, will still be airing the current repeats at the 7:20am timeslot, and will be moving into the 1997 Season during this time.
Actors from many current Australian dramas, including the cast of Neighbours, may be forced to strike if demands for their daily pay to be quadrupled from $400 to $1600 are not met.
The actors claim that they are sometimes asked to be on standby for anything up to a week - something which they do not receive payment for.
The actors are in talks with the Media and Entertainment Alliance of Australia over whether to go on strike.
From news.com.au
TV Week reports that this week in Australia a dramatic turn of events will shock Erinsborough, affecting more than one of its residents. It also appears to be part of Mark Rafferty's departure storyline.
Highlight the blank space below to read the spoilers:
Darcy, desperate to find a way to clear his gambling debts, decides to rob his own family -- Karl and Susan -- of the expensive jewels they have recently inherited. But on his way out of the house, he runs into a pregnant Lyn, leaving her unconscious.
| | |
| --- | --- |
| Credits Updated | May 22 2003 |
Following the departure of Michelle Scully from Australian screens last week, the credits have been updated accordingly - featuring a new shot of Lori and Connor together. New Executive Producer Ric Pellizzeri was also added to the closing credits, as "Executive Producer - Drama"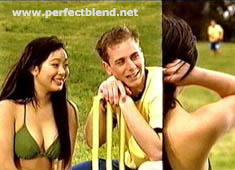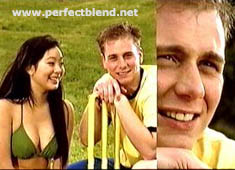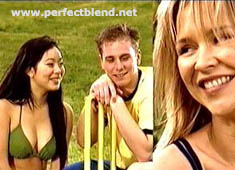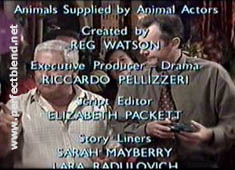 Multimedia: 2003 Opening Credits Version 3 Realvideo 625K
Screen captures and video encoding by Colin Angelino
| | |
| --- | --- |
| More Delta News | May 22 2003 |
Delta Goodrem will be appearing on the following channels to help promote her new single, Lost Without You.
Wednesday 28th May
GMTV Today & LK Today - 7am - 9.25am - ITV1
Celebrity Xtra - Nickelodeon
Flaunt
Thursday 29th May
Disney - The Disney Channel
Liquid News - 7pm - 7.30pm - BBC Three
Friday 30th May
Paul Ross Show - 10am - 2pm - 96.7 West FM
Northsound One
Forth One
Tay FM
QFM
Scotland Today - 6pm - 6.30pm - STV
Clyde FM
Saturday 31st May
The Saturday Show - 9am - 12noon - BBC One
Sunday 1st June
Popworld - 9.30am - 10am - Channel 4
Summer XS - GWR Roadshow - Nottingham Ice Arena
Both the album Innocent Eyes and the single Lost Without You have had their release dates pushed back again. They will be released on the 16th and 30th June respectively.
| | |
| --- | --- |
| Delta Returns to the UK | May 16 2003 |

Delta Goodrem (Nina Tucker) is heading to the UK this weekend to promote the release of her second single Lost without You and debut album Innocent Eyes. She will tour UK radio stations next Tuesday and will record a performance of Lost Without You on Thursday for BBC One's Top of the Pops.
You can vote to see Lost Without You on the Box by calling 09067 533 400 and quoting the code "541". Delta will also make trips to Germany, Sweden and the US over the next three weeks.
| | |
| --- | --- |
| Broadcast News | May 16 2003 |
The Bank Holiday on Monday 26th May sees Neighbours take a one-day break from BBC One and Ireland's Network 2. UK Gold will be screening an episode, but at the slightly later time of 7.30am.
| | |
| --- | --- |
| Neighbours: The Music Cover Unveiled | May 15 2003 |
The Australian arm of music retailer HMV has issued a press release for the forthcoming Neighbours: The Music album, including the first full cover image:

"The long wait is over - Sony Music Australia has confirmed the release date for 2 June 2003! Following an overwhelming number of requests from Neighbours fans, Grundy Television in collaboration with Sony Music have put together this fantastic collection of music from the show. Including previously unreleased Grundy tracks and music from top Sony artists, Neighbours: The Music is a must have item in the collection of any Neighbours fan or fan of great Australian music.
The DVD track listing has now been extended [to include] even more tracks from actors who have used Neighbours to launch their successful - or not so successful - music careers!
Sony Music has informed us that there will now be two editions of this release. Both contain exactly the same songs and videos, however the first is in CD packaging while the second is in DVD packaging. At present only the CD packaging is on HMV.com.au, on Monday 19 May the DVD packaging will be available to order."
The additional DVD tracks include the Blakeney twins' (Caroline and Christina Alessi) notorious Mad if You Don't, Jason Donovan's (Scott Robinson) Too Many Broken Hearts and Angry Anderson's Suddenly. The final track listing is as follows:
Disc One: CD Music Tracks
1. Neighbours Theme
2. Born to Try (Delta Goodrem)
3. Lie (Grundy)
4. Way Love's Supposed to Be (Selwyn)
5. One Good Reason (Grundy)
6. Stop Calling Me (Shakaya)
7. Flowers (Grundy)
8. Three Dimensions (Something for Kate)
9. What Now My Friend (Grundy)
10. He Don't Love You (Human Nature)
11. Won't You Be (Grundy)
12. Takin' Back What's Mine (Leah Haywood)
13. 4 Your Love (Grundy)
14. After Words (Endorphin)
15. Miracle (Grundy)
16. Hard (Stella One Eleven)
17. Sea of Love (Grundy)
Disc Two: DVD Video Tracks
18. Kiss Kiss (Holly Valance)
19. Born to Try (Delta Goodrem)
20. The Locomotion (Kylie Minogue)
21. He Don't Love You (Human Nature, with Holly Valance)
22. Too Many Broken Hearts (Jason Donovan)
23. Mona (Craig McLachlan)
24. Don't it Make You Feel Good (Stefan Dennis)
25. Mad if You Don't (The Blakeney Twins)
26. Suddenly (Angry Anderson)
27. Especially For You (Kylie Minogue and Jason Donovan)
| | |
| --- | --- |
| Jesse Treads the Boards | May 12 2003 |

Jesse Spencer (Bill Kennedy) is to make a rare stage appearance next month in a new production of Jeff Noon's play The Modernists:
"In the late Fifties, a small group of teenagers created a new lifestyle for themselves. They were young, happening and totally captive to their own code of ethics. These teenage dandies were the pure distillation of Cool. The rest of the world knew them as Mods. But they preferred their original title: the Modernists."
The production runs at Sheffield's Crucible Theatre from Wednesday June 11 until Saturday 21 June 2003. To purchase tickets, call the box office on 0114 249 6000.
| | |
| --- | --- |
| CD Release Changes | May 12 2003 |
Reports suggest that the Neighbours: The Music album will now be released on May 26th. Elsewhere, the UK releases of Delta Goodrem's (Nina Tucker) Lost Without You and her album Innocent Eyes have both slipped back a week in the schedules and will now be out on June 9th and 23rd respectively.
| | |
| --- | --- |
| Neighbours Triumphs at the Logies | May 11 2003 |
Delta Goodrem (Nina Tucker) and Patrick Harvey (Connor O'Neill) have won the female and male awards respectively for Most Popular New Talent at the 45th TV Week Logie Awards. Michelle Ang (Lori Lee) and Jay Bunyan (Jack Scully) were both nominated but missed out on the award. Past Ramsay Street resident Peter O'Brien (Shane Ramsay) scooped an award for Most Outstanding Actor in a Drama Series for his role in the primetime drama White Collar Blue.
In her acceptance speech, Goodrem thanked the production team, as well as other members from the cast and crew. She said, "Thank you so much for giving me this award. It's such a special moment for me." She went on to say, "whatever your dreams may be, it can happen."

Harvey said he was honoured to be accepted into the Australia television industry as a foreigner. He thanked casting director Jan Russ who "finally took notice of him after the fourth audition".
Later in the night, Goodrem sang her hit singles Lost Without You and Born To Try in front of Australia's leading television celebrities. To view video clips and images from the awards, click here.
| | |
| --- | --- |
| Executive Producer Speaks | May 10 2003 |

In an exclusive interview with this site, the new executive producer of Neighbours, Ric Pellizzeri, has outlined his aims and objectives for 2003 and beyond. He also confirms that a new family will be introduced later this year, understood to be headed by Harold's son, David Bishop, last seen in 1988.
Commenting on the show's format, he suggests: "Inter-generational stories are a very important part of Neighbours storytelling. We have broadened the range of stories this year and... you will see the results of this towards in the latter part of 2003 and the beginning of 2004. I am trying to enrich what is there, not reinvent it or change it, but build on the very solid foundations the show has laid down over the years. Neighbours has had different foci over the years but the premise has remained the same - the lives and loves of a group of families living in a cul-de-sac in middle-class Australia. I believe that all aspects of the lives of these families needs to be explored. The reach of the stories will be broader."
He also touches on the much hyped departure story for Dee Bliss (Madeleine West), commenting: "Dee's exit gave us an opportunity that comes along in particularly rare circumstances, so we took advantage of it. It is very moving television and the work done by particular members of the cast is extraordinary." Grundy are said to be so pleased with the finished episodes that a special preview screening was held for the cast and crew.
To read Ric's full interview click here.
• The much-delayed Neighbours: The Music album continues to be plagued by false starts. The previously announced May release has been abandoned, and it is now due out on Monday June 2nd.
• Inside Soap suggests that Kym Valentine's pregnancy will not be incorporated into Libby Kennedy's storylines. Kym's condition will presumably be disguised onscreen with the actress taking leave as the birth approaches.
• TV Week reports that incoming character Izzy Hoyland will be Max Hoyland's sister, an interesting development as it has never before been suggested onscreen that the character has a sibling.
• Don Bridges (Big Kev Rebecchi) is appearing in a new production of Neil Cole's play Dr. Cade from now until until May 17th. The venue is Melbourne's Beckett Theatre, located at Southbank. The box office can be contacted on: (03) 9685 5111.
To view our archive of past news stories click here