.
News Headlines
| | |
| --- | --- |
| Ratings On The Up | July 29 2004 |

This week's copy of the UK's Inside Soap magazine has revealed that Australian ratings for Neighbours have been on the increase in recent months. It seems that the gap between the show and rival Home and Away is the closest it's been in a long time, with Neighbours' figures up by 15 percent to 1.1 million. Home and Away are set to retaliate with yet another cast member supposedly being killed off. Whether they'll have any cast left at the end of the ratings battle is still unclear. This week's magazine also contains interviews with Alan Fletcher (Karl Kennedy) and a trip behind the scenes of The Bill with Stuart actor Blair McDonough.
Meanwhile, this fortnight's copy of the UK's All About Soap magazine mentions the imminent return of Mark Raffetty (Darcy Tyler) to the show, in what Mark himself describes as his "best storyline yet". UK viewers can judge for themselves when it hits screens from September. The magazine also contains interviews with Kym Valentine (Libby Kennedy) and Blair McDonough (Stuart Parker).
| | |
| --- | --- |
| National TV Awards | July 21 2004 |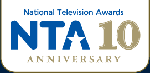 It's the time of year again for Neighbours fans to make sure they vote for the show in the National Television Awards. Last year, the show was forced to battle the soap giant in the Best Serial Drama category, but this year, the Daytime category returns.
Viewers can vote in four different ways; via Heat magazine, the Saturday edition of The Sun newspaper, with a post office voting form or on the website, which can be found here.
| | |
| --- | --- |
| George Mallaby Dies | July 14 2004 |
Actor George Mallaby has died at the age of 64. He had been ill for many years, and his final television performance was ten years ago on Neighbours, when he played estate agent Tom weaver, with whom Pam Willis (Sue Jones) almost had an affair.
| | |
| --- | --- |
| Cast Catchup | July 14 2004 |

Craig McLachlan (Henry Ramsay) will appear as Lindy Chamberlin's former husband Michael in Through My Eyes, an upcoming telemovie on the Seven Network telling the story of the disappearance of baby Azaria Chamberlin from Uluru in 1980. The telemovie has been much hyped in recent weeks following new revelations about the case in the Australian media.
Meanwhile, Madeleine West (Dee Bliss) is set to star in the Nine Network's new telemovie Big Reef, following the adventures of five rogues in north Queensland. The series has been tipped as a potential new drama series for the network. And Kylie Minogue (Charlene Robinson) is set to make a guest appearance in the ABC's hit comedy Kath & Kim. Kylie had voiced a desire to appear in the show, and will film scenes in August in which she plays Kim's teenage daughter in a "flash-forward" episode.
| | |
| --- | --- |
| Darcy's New Role | July 7 2004 |

This week's cope of the UK's Inside Soap magazine reports that Mark Raffetty (Darcy Tyler) has won a new role as a gay doctor in the Australian series The Secret Life Of Us. With the show currently on hiatus from Network Ten, it remains to be seen whether this new role will ever see the light of day. Meanwhile, Australian fans can catch Darcy's return to Erinsborough in a few weeks' time.
This week's issue also contains interviews with Marisa Warrington (Sindi Watts), Stephen Lovatt (Max Hoyland) and Ben Barrack (Gus Cleary).
| | |
| --- | --- |
| Pure Soap To Close | July 7 2004 |
The BBC has announced that it is to close its Pure Soap Website next month, following a review of the BBC's entire web output. It is thought that only the main soap section will close, while specific programme sites, including the one for Neighbours, will remain open in some capacity.
More information about the reasons behind this decision can be found here.
| | |
| --- | --- |
| Paul Robinson Return Confirmed | July 6 2004 |

UK magazine Inside Soap has today confirmed the rumours that Stefan Dennis will be returning to his role as Paul Robinson on Neighbours. It is reported that he will return to filming in six weeks' time, and his comeback will coincide with this year's end-of-season finale. The magazine toys with the possibility that Paul may return to reclaim the Robinson house from the Scullys, a family whose numbers have been dwindling considerably in recent months. A full biography of Paul Robinson can be found by clicking here.
In addition to this, fans can look forward to an attempted murder in coming months, as well as a "big event" to mark the show's twentieth anniversary next March.
| | |
| --- | --- |
| Paul Robinson To Return? | July 5 2004 |
UK tv show The Good Soap Guide has reported on rumours this weekend that Stefan Dennis (Paul Robinson) will be resuming his role in the show within the next few weeks to form part of a story for this year's season finale. With Stefan having finished his role as Marcus on River City earlier this year, and reportedly having been taking part in secret negotiations back in Australia, it looks very possible that this could be true.
| | |
| --- | --- |
| Kym's Farewell | July 5 2004 |

The Herald Sun newspaper reports that Kym Valentine, currently filming her final scenes as Libby Kennedy, has been forced to return to the show to re-film her final exterior scenes this Wednesday, due to poor weather.
The newspaper also sites contract negotiations as her reason for leaving and that she will now take a two-week break before beginning rehearsals for her new role in the stage musical Time Of My Life.

The Herald Sun newspaper reports that Delta Goodrem (Nina Tucker) has been asked to sing the Australian national anthem during the flag raising ceremony at this summer's Olympic Games in Athens.
Goodrem recently filmed a few episodes of Neighbours as Nina, to tie up the character's storylines, after her premature departure from the show last year, following her diagnosis with cancer. Nina will be seen on screen in Australia once more from the beginning of September.
| | |
| --- | --- |
| Neighbours Actor Dies | July 5 2004 |
Stewart Adam, who played the recurring role of Aaron Barkley in the show, has died at the age of 24. He died on Monday 21st June from a blood clot, caused by deep vein thrombosis.
Stewart only appeared on screen a handful of times over the past six months, but was very popular amongst cast and crew, who were reported in the Herald Sun newspaper to have been "stunned".
To view our archive of past news stories click here