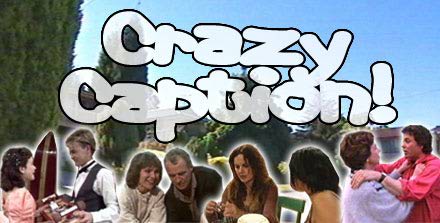 .
Interactive > Crazy Caption
Crazy Caption was a fortnightly feature on our sister site, the Neighbours Message Board.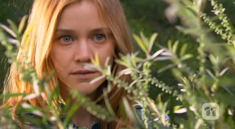 4th May 2014: Gem was too late, someone had already shot Kate...

Submitted by the victorious neighbours8595.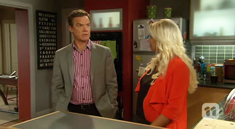 20th April 2014: Hang on - where did the middle of our house go?!

Submitted by the delightful David.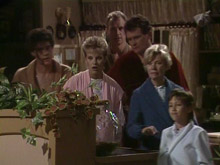 6th April 2014: The Residents are in shock when told they are moving to a new home on TEN. By the looks of it Nunawading to go.....

Submitted by the refreshing TheWaterhole.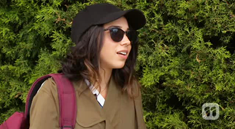 23rd March 2014: Desperate not to be involved in Amber and Josh's latest make-up/break-up, Imogen took drastic measures.

Submitted by the well-groomed AfroHarold.

9th March 2014: Susan had to face it, the neighbours just weren't interested in her Betterware catalogues.

Submitted by Malm.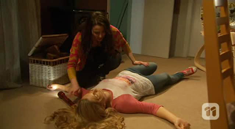 23rd February 2014: Kate thought she was able to stop her Ramsay Street kissing spree but the opportunities just kept presenting themselves to her.

Submitted by Frosiefan22.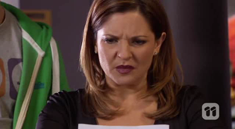 9th February 2014: Terese was left confused by the tall, tanned blonde man in Beth's wedding photo.

Submitted by Shamrock.

2003 Entries | 2004 Entries | 2005 Entries | 2006 Entries | 2007 Entries | 2008 Entries
2009 Entries | 2010 Entries