.


Magic Moments > 2005 > Anniversary Week: Part Three Episode 4773

Written by Ben Marshall, Directed by Jovita O'Shaughnessy Episode Title: Friends For Twenty Years

Rosemary makes Paul an offer to buy back Lassiter's from him. Steph asks Kayla if Ashley looks like her biological dad. Karl overhears Izzy telling Max the truth about the baby…

At the General Store, Boyd and Sky are chatting about his new role as a father, and she admits that she couldn't think of a better person for the job. Suddenly, Joe Mangel bursts through the door and Sky runs over to give him a hug.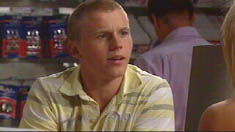 ..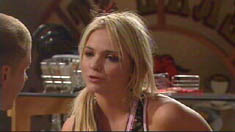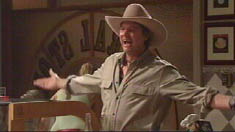 ..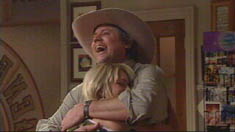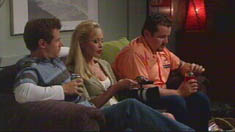 ..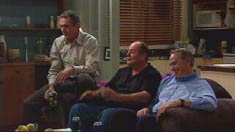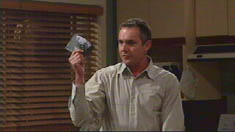 ..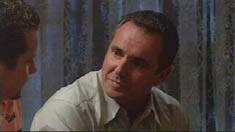 At the flat, Toadie, Lance, Annalise, Doug and Phil have gathered to reminisce and film some more of Annalise's documentary. Phil wonders if Karl will get back with Susan now, but Karl doesn't think that will be happening. As Doug and Phil remember a great cricket match they played in Ramsay Street, Karl gets up and goes to pick up the frame sonogram picture. He then smashes the glass, which silences everyone else, and begins to rant about how Izzy covered up the date of the sonogram and how she constantly lied to him. Lance decides that they should go, and everyone else leaves as Toadie stays to talk to Karl. He goes and sits next to him on the bed. Karl says that he loved Izzy and he grieved for their child, but all she ever gave in return was lies.
At the General Store, Joe explains to Sky that he had to come to town when he heard about Annalise's documentary, quickly adding that he wanted to visit her too. He asks whether the guy behind her is this "Floyd" she's been going on about, and she corrects the name and also mentions that they're no longer together. Sky explains that Boyd is now with Kayla, who is sitting holding Ashley. Joe none-too-subtly asks Sky if Kayla is over 16 and Boyd looks annoyed. Sky is trying to tell Joe what's happened, but Joe assumes that "Floyd" dumped Sky then went and got Kayla pregnant. Sky tells him that Boyd isn't the father, but he's trying to do the right thing by Kayla. Harold then appears from the kitchen and Joe shouts "Hazza" and starts prodding Harold in the stomach. Joe explains to Harold that he's come down to appear in the documentary and be famous. He says that he stands a good chance of fame, what with being so good looking and having such a good looking daughter. Sky hugs him again.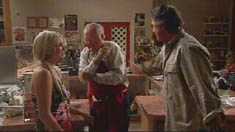 ..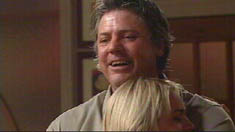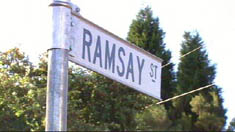 ..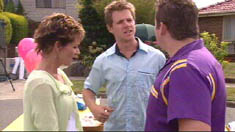 ..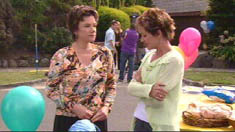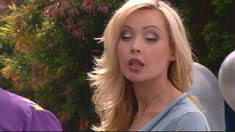 ..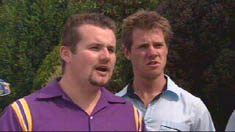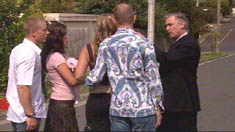 ..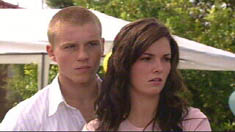 The next morning, all of the locals are gathered in Ramsay Street, preparing it for a huge party. Lyn and Oscar come outside to look at the balloons, as Lucy walks past Phil. Phil feels sorry for the Robinsons, as Doug hopes that Phil will stay out of trouble. Toadie tells Susan that he's never seen Karl so down, and he said he had to work and wouldn't be coming to the party. Lance calls Toadie over, as Annalise needs help setting up for the showing. Susan then has an awkward chat with Lyn, as Max and Boyd are practising throwing a tennis ball, almost hitting Annalise and the giant tv screen in the process. Annalise then accuses Toadie and Lance of looking up her skirt. Peter Reece from the adoption agency then appears, announcing that he knows that Boyd gave a false name at the hospital and he needs to talk inside with Max and Steph.
In Paul's hospital room, Karl comes in and tells him off for not wearing his false leg. Paul says that he's not going to wear it and he doesn't want to get used to it. Lucy then comes in and says that she isn't going to the party without him, she then picks up the leg and brings it over to an unimpressed Paul.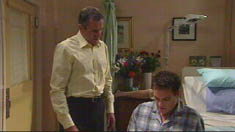 ..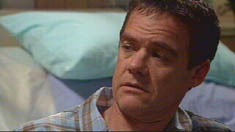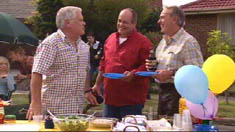 ..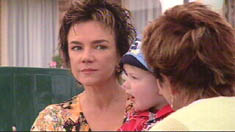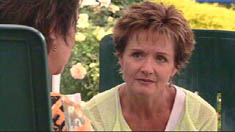 ..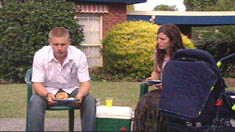 Back in Ramsay Street, Lou goes over to Phil and Doug by the barbeque and tells them that he won't be able to make it to the fishing trip. He makes up the excuse that Harold is making him work. Susan and Lyn sit down together and Susan apologises for not confiding Izzy's secret, but she didn't think Lyn would approve. Lyn agrees that she wouldn't, before jokingly saying that she would have looked at the hospital records anyway. Boyd and Kayla are sitting on the other side of the street, worrying about why Peter is taking so long with Max and Steph.
At number 24, Joe is looking out the door, and comments to Sky that the entire neighbourhood seems to have turned up. He says that he'd forgotten how friendly the suburbs were, and reminisces about Sky's childhood. She doesn't share any of the memories and they realise that he was talking about Toby.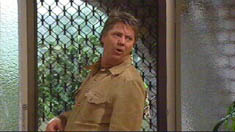 ..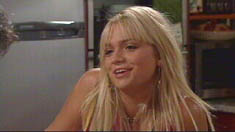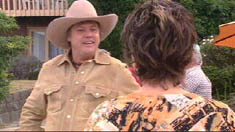 ..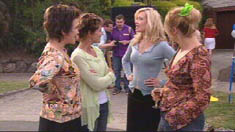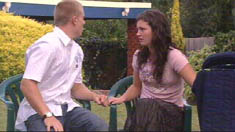 ..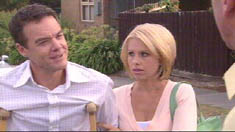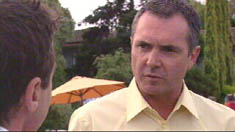 ..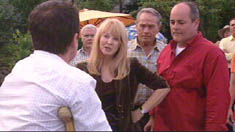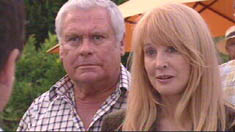 ..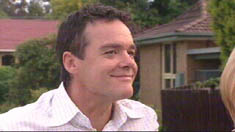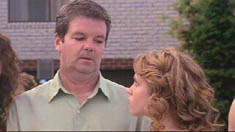 ..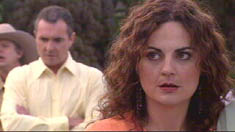 Back in Ramsay Street, Annalise is worried that the big presentation won't work as the sun is too bright and they'll have to change venue. Joe appears with some food and hands the tray to Lyn who gives him a little smile and walks off. Annalise tells Lyn, Susan and Janelle that she's going to have to change venues and that she never had the problem of the sun being too bright in the UK. Peter Reece leaves number 32, and glares back at Boyd and Kayla as he goes. Paul then appears with Lucy and hobbles up to Karl, who is standing staring at everyone having a great time. Karl isn't sure that Paul should be there, then he approaches Phil and Doug to apologise for last night. Phil sees Paul arriving and rushes over to him. He then stands with Rosemary as Paul smugly rips up her contract and announces that he plans to stay in town. In fact, he likes Ramsay Street so much, he's moving in. He indicates that Lou is his new housemate. Lou and the Bishops are horrified as Paul announces that he's Ramsay Street's newest resident.
At number 32, Kayla and Boyd rush in, and Max tells them that the department know exactly what went on. He says that the department see them as proxy parents, still trying to get Kayla's baby from her. He says that they've been taken off the adoption list, with a tearful Steph adding 'forever'.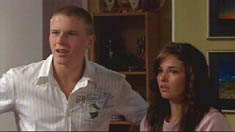 ..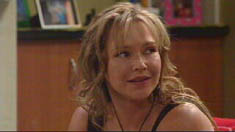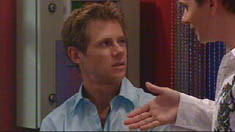 ..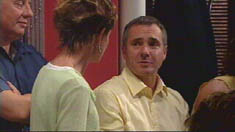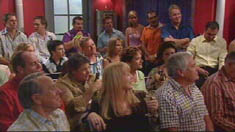 ..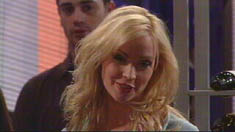 At the bar, everyone is gathered, waiting for the screening to begin. Serena is annoyed that Paul is there, whilst Connor suddenly arrives at the last minute, but Lance isn't very happy to finally meet him. Karl arrives and Susan is pleased to see him out and about, whilst a reluctant Max is also dragged in by Steph, who insists that they need cheering up. Annalise quietens everyone down and thanks them for coming. She thanks Harold, Lou and Lucy for the use of their home videos and tells everyone that this is just an untitled rough cut.
The residents then watch the documentary (see notes).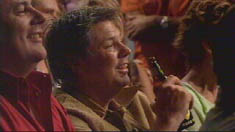 ..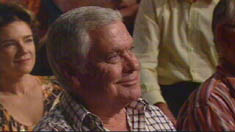 ..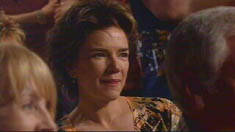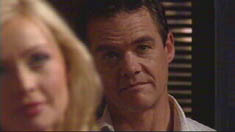 ..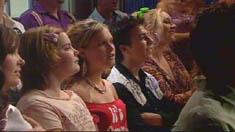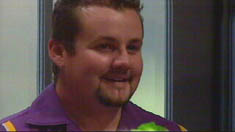 ..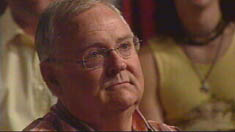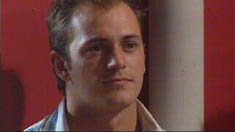 ..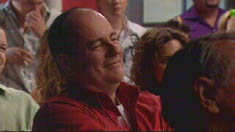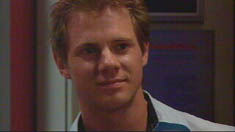 ..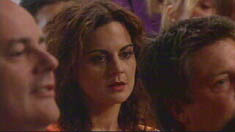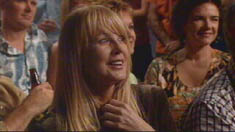 ..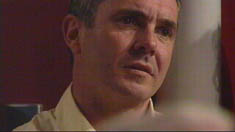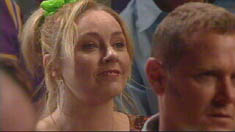 ..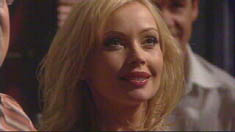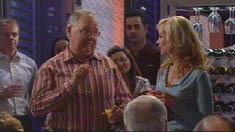 ..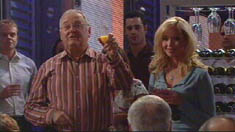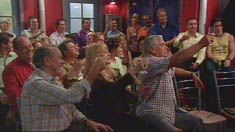 ..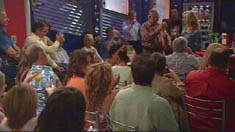 As the documentary ends, everyone bursts into applause. Harold then announces that he thinks that the title is staring them in the face – Neighbours. He makes a toast to Neighbours and everyone joins in.
Comment: It's not often we can say this at Perfect Blend, but this episode was perfect.

Notes: A guide to Annalise's documentary can be found here and a transcript here.

To see the next episode in this sequence, click here.

Summary by Steve