.
Guest Character Profiles > Annie Robinson Gracie Helen Vine, Harlow Ireland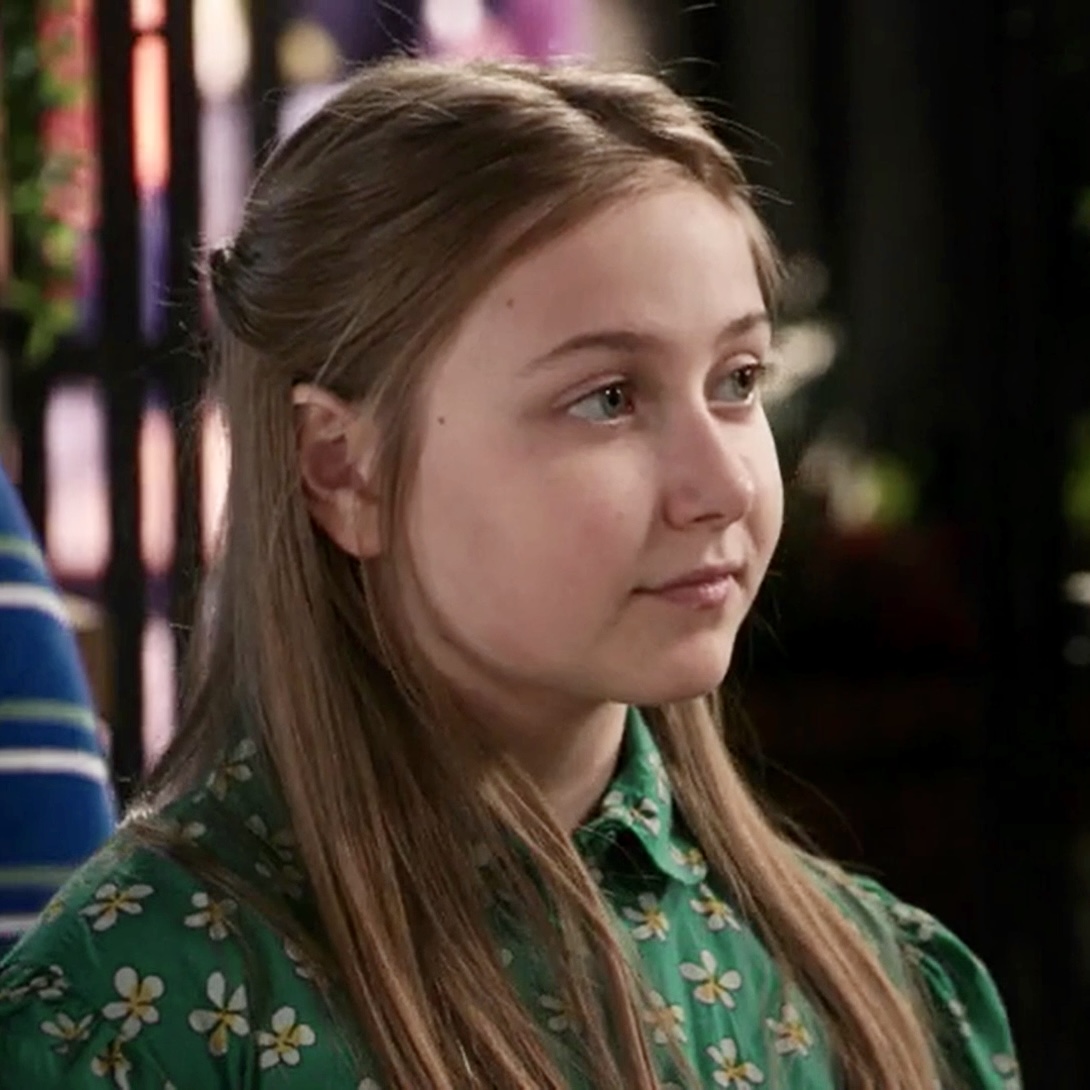 Anne 'Annie' Robinson 2016, 2022
Parents: Lucy Robinson and Chris Pappas

In 2014, whilst on a visit to Erinsborough, Lucy Robinson struck up a friendship with gay mechanic Chris Pappas, and, worried that she was running out of time to become a mother, she suggested that they could have a baby together. Chris agreed to consider the idea, and when Lucy returned to town a few months later, she asked if he'd made a decision. After several hurdles - including the impact the decision would have on Chris' relationship with Nate Kinski, attempts by Lucy's brother Paul to get Lucy and Chris to sign legal contracts, and the possibility that the baby might have spinal muscle atrophy - they went ahead with the artificial insemination, and Lucy found out that she was pregnant a few weeks later. Following the breakdown of Chris and Nate's relationship, Chris then decided to join Lucy in New York, so that he could have a bigger role in his child's life.
Baby Anne - named after Lucy's mother - was born later that year, and a few weeks later, Lucy and Chris introduced her to Chris's friend Amber via video call. As Amber listened to them talking about the joys of parenthood, she struggled to share the joy, as her baby, Matilda, had been born prematurely and was still being cared for in hospital.
The following year, Lucy visited Erinsborough to oversee the sale of Lassiters hotel, after the Quill Group decided to cut their losses and sell, and she brought Annie (and her nanny) along to introduce her to some of her family in Australia. Lucy quickly found herself caught up in one of Paul's dramas, as he was determined to buy back the hotel but found himself facing a challenge from rival Terese Willis. Lucy admitted that she was struggling to decide what to do, as it was a lot to take on having only recently returned from maternity leave, but ultimately she decided to go with Terese's bid.
In 2020, Lucy introduced a new stepfather into Annie's life when she married former flame Mark Gottlieb. By 2022, the co-parenting arrangement was still working out, and when Lucy was visiting Erinsborough to deal with some Lassiters business, Chris and Annie flew out to join her, giving Annie another chance to visit Ramsay Street, her mum's childhood home. Annie met some of her Robinson relatives - including her cousin David, and Lucy's half-brother Glen - for the first time, and attended a huge party on Ramsay Street for Toadie and Melanie's wedding reception.
Trivia Notes
• During Lucy and Chris's 2015 video call with Amber, Lucy is seen holding baby Annie, though the baby's face is not shown and no credit is given for this appearance
• Annie was played by Gracie Helen Vine (and credited as Annie Robinson-Pappas) for her 2016 appearances. In 2022, she was played by Harlow Ireland and credited as Annie Robinson
• Harlow Ireland is the real-life daughter of Neighbours producer Jason Herbison
Tenure
7417, 7421, 8900, 8902, 8903
Biography by Steve