.
Neighbourhood > Places > Goodwood Women's Prison

Goodwood Women's Prison 2007
Officers: Patty Monaghan (2007), Laura Sharp (2007), Amy Hayes (2007), Brenda Kaplin (2010)
Prisoners: Sky Mangel (2007), Mary Casey (2007-present), Krystal McCoy (????-present), Linda Freedman (????-present), Emma Gould (????-present), Charlotte Stone (2007-present), Stephanie Scully (2010-2011)

After being wrongly accused of murdering fake spiritualist Terrence Chesterton in 2007, Sky Mangel was sent to Goodwood Women's Prison, pending trial. During her time inside, she made few friends, instantly becoming a target for bully Krystal McCoy, but the situation quickly changed when Sky's new cellmate Mary Casey arrived. Mary – who was in prison for holding Pepper Steiger hostage in a desperate attempt to get her to produce a grandchild for her – became obsessed with Sky's baby, Kerry, encouraging Sky to bring the child into the prison to stay with her. However, when a riot broke out, Kerry and Mary were inside, and Sky feared the worst, though it turned out that Mary had kept the baby safe, having overheard Krystal and her gang plotting to steal the child. Terrence's real murderer, Charlotte Stone, was captured a few days later and Sky was released.

In 2010, Stephanie Scully became an inmate after being sentenced to serve six years, with a minimum non-parole period of two years having been found guilty of culpable driving for the accident which claimed the life of Ringo Brown. She was transferred to a low security prison in Bendigo in 2011.

The prison features a visiting area, kitchens, cells of low, medium and high security and a large exercise yard.

Key moments (with episode links where available)

A riot breaks out, during which baby Kerry goes missing
Sky is released, just as Charlotte Stone arrives to begin her sentence
Steph says goodbye to Toadie and begins her prison sentence


Gallery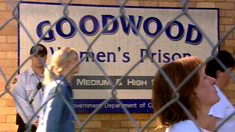 ..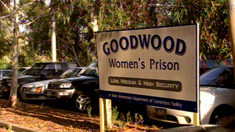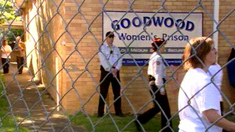 ..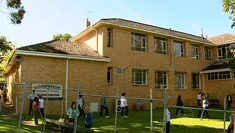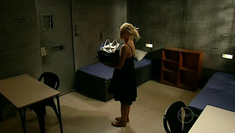 ..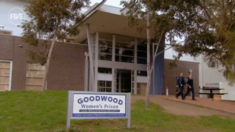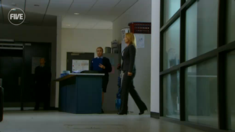 ..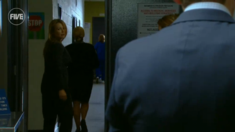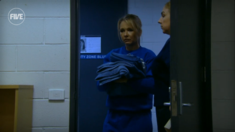 ..