.
Neighbourhood > Places >The Flametree Retreat

The Flametree Retreat 2017-
Address: 168 Wintervale Road, Erinsborough, Victoria, 9571

Owners: Stephanie Scully (2017-), Lyn Scully (2017-)
Managers: Amy Williams [Temporary] (2018), Jack Callahan [Temporary] (2018)
Employees: Rory Zemiro (2018), Gary Canning (2017-)



In late 2017, with Paul having regained his fortune and invested in Lassiter's, spending less time at the motel, Steph invoked a clause in their contract to buy both Paul & Leo out of the business in order to set up a new wellness centre with her friend, Paul's daughter, Amy Williams.

Seeking investors, the pair held an open day and whilst businessman Hamish Roache pledged $200,000, he failed to come good on his offer, pulling out after paying a courier to deliver a medical marijuana sample just as press were interviewing Amy and Steph about the centre, using the bad press to hide that he was deep in debt to enable him to postpone his donation indefinitely. Luckily, Amy managed to find an anonymous investor, but Steph was furious to discover that the donor was her mother, Lyn, who had sold her cafe business in Bendigo to invest all her savings in the centre.

Realising that her mother was expecting a return in her investment, Steph was forced to accept Lyn's suggestions to change the centre into a health retreat, rather than a non-profit cancer centre, accepting the investment, but insisting that Lyn would remain a silent partner, knowing that she had a tendency to meddle. Feeling unable to trust Amy as a business partner any longer, Steph informed her that she'd return Amy's own initial $15,000 investment in the business, however the two later made up and Amy acted as temporary manager, with Steph's boyfriend, Jack Callahan whilst Steph went to visit Lyn in Bendigo for Christmas.

The re-launch of the business was a success, with Steph building on the brand of the restaurant by naming it, The Flametree Retreat, also hiring neighbour, Gary Canning as the new chef, changing the menu to offer healthy foods.

Whilst Steph was away, Amy mentioned to friend, Elly Conway that she wanted to build the client base, so Elly suggested inviting wellness blogger, Petra Jabour to the retreat, however when Petra insulted Gary's food, Amy launched a tirade back at her. As Petra posted a video of Amy's rant on her blog, Amy was convinced she'd messed up, however was thrilled when Gary's daughter, Xanthe pointed out that Petra's revenge had backfired, all of the comments on the video were in support of Amy. As new bookings came in and the retreat's Instagram gained 1,000 followers overnight, Steph contacted Amy, impressed at the outcome.

Trivia Notes
• The retreat exterior is the Burwood East Motel, 355 Blackburn Road, Burwood East, Melbourne, Victoria, 3151
• In 2017, the telephone number for the Flametree Retreat was 03 5550 6234



Previously...

Robinsons 2016-2017
Address: 168 Wintervale Road, Erinsborough, Victoria, 9571

Owners: Paul Robinson (2016-2017), Stephanie Scully (2016-2017), Doug Willis (2016), Matilda Turner (2016-2017), Leo Tanaka (2017)
Employees: Josh Willis (2016), Gary Canning (2016)



Having refurbished the motel, Paul & Steph re-opened under the name, Robinsons, with Paul designing a native waterlily logo to mimic the lotus logo of Lassiter's, much to the distain of Lassiter's manager, Terese Willis, also opening a restaurant on-site, named The Flametree.

Following the death of both Doug & Josh, Josh's daughter, Matilda inherited their shares, with her mother, Amber appointing Terese as her proxy, however after convincing her that Terese, as the competition, may not have the motel's best interests at heart, Amber agreed that Paul & Steph should make the decisions about the business.

When Paul was later arrested and held on remand; accused of causing Doug & Josh's death in the Lassiter's explosion, Steph put her shares up as equity in order to bail Paul out on the condition that he would sign his shares over to her if he broke bail. When Paul absconded to prove his innocence, Steph lost her shares, but he didn't sign his over. Giving an interview to the West Waratah Star about his false imprisonment, former newspaper editor, Paul stole the reporter's login details and changed the article to be disparaging towards himself. Threatening to sue the paper, Paul reached a settlement of $50,000 allowing Steph to buy back her shares.

The following year, after an accident which destroyed the Erinsborough Backpackers, Steph asked Paul to convince his son, Leo Tanaka to accept a three way partnership so not to take the culprit, Sonya Rebecchi to court for damages, with Leo settling on a 20% share of a consortium which incorporated the motel and the backpackers with Steph & Paul each retaining 40%.

Trivia Notes
• The motel exterior was the Burwood East Motel, 355 Blackburn Road, Burwood East, Melbourne, Victoria, 3151



Erins Burrow Motel 19??-2016
Address: 168 Wintervale Road, Erinsborough, Victoria, 9571

Owners: Toshiro Udagawa (198?-198?), Paul Robinson (2016), Stephanie Scully (2016), Doug Willis (2016)
Employees: Kim Taylor (1985). Josh Willis (2016)



Once owned by Mr Toshiro Udagawa, the Erins Burrow Motel had gained a reputation for being seedy over the years. In early 1985, engineering student, Paul Robinson, attended a university function at the motel, where he met local girl, Kim Taylor. Believing Kim was a university student as well, Paul took Kim back to one of motel rooms and they spent the night together.

Kim fell pregnant, later returning to the motel looking for work and told Mr Udagawa her story and how it had happened at the motel. Feeling sorry for Kim, he offered her some money, with Kim keeping the secret of what happened that night for over thirty years.

In 2016, having lost his home and business empire, Paul Robinson was intrigued when the head of a local crime syndicate, Dennis Dimato offered to invest in a motel business for him in exchange for use of a room, no questions asked. Wary of the offer, Paul did some digging and discovered an apartment that Dimato and his associates had rented under Paige Smith's name filled with stolen goods. After making Dimato aware of his findings, he was further tempted by a no-strings-attached bribe from Dimato to invest in the motel. After weighing up the situation, Paul decided to warn Paige of what was happening and set about finding legitimate investors instead.

After discovering some shares in a mining company that he had given his ex-wife, Lyn Scully were worth $70,000, Paul tried to reclaim them from her only to discover that she had given them to her daughter, Steph. Intrigued by Paul's business plan and the offer of being an equal partner, Steph decided to invest in the motel, much to Paul's delight and Lyn's distain, wanting to build a future for herself in order to get her son, Charlie back.

Paul also bumped into his former neighbour, Doug Willis, at The Waterhole and told him of his plans. Impressed, Doug handed him a cheque for $20,000 originally intended as a wedding present for his grandaughter, Paige, whose wedding had been called off. When Doug's grandson, Josh arrived, however Doug, who was suffering from dementia, had a memory relapse and Paul kept the investment a secret. Not trusting her ex-husband, Lyn did some digging through his files, wanting to protect her daughter and found the cheque. With the Willis family up in arms, a disgusted Steph pulled out also, but as Doug insisted that he was lucid when he made the investment, both Steph and Doug reinvested, on the condition that Josh would oversee Doug's interests in the motel.

Key moments (with episode links where available)

Paul Robinson & Kim Taylor sleep together
Paul & Steph re-open the motel
Sindi Watts returns
The Flametree Retreat opens


Trivia Notes
• The motel exterior was the Burwood East Motel, 355 Blackburn Road, Burwood East, Melbourne, Victoria, 3151



Gallery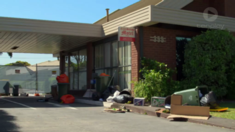 ..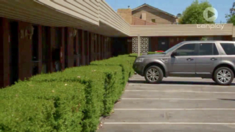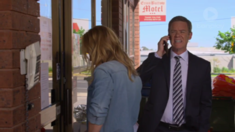 ..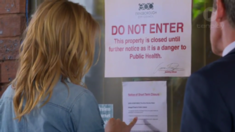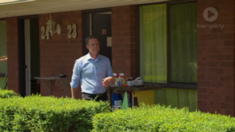 ..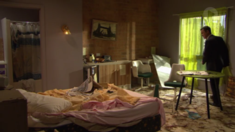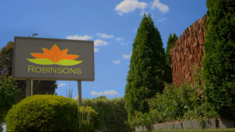 ..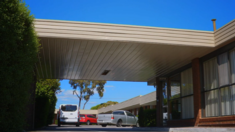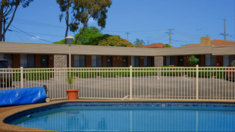 ..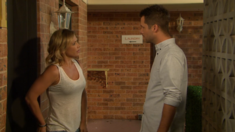 ..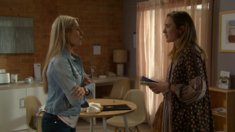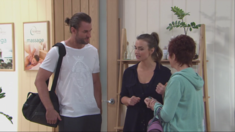 ..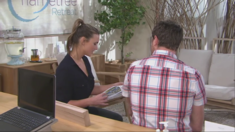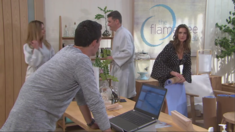 ..