.
Year by Year > 2004: Episodes 4396-4630


Network Ten airdates: 19/01/2004-10/12/2004
BBC 1 airdates: 26/02/2004-10/03/2005
UKTV Gold airdates: 08/03/2007-06/08/2007
Number of episodes: 235
Regular Cast: Harold Bishop, Lou Carpenter, Karl Kennedy, Susan Kennedy, Toadfish Rebecchi, Lyn Scully, Stephanie Scully, Stuart Parker, Boyd Hoyland, Max Hoyland, Summer Hoyland, Connor O'Neill, Sky Mangel (second casting), Izzy Hoyland, David Bishop, Liljana Bishop, Serena Bishop, Oscar Scully
Joining Cast: Ben Kirk (second casting), Scott 'Stingray' Timmins, Sindi Watts, Paul Robinson
Departing Cast: Taj Coppin, Libby Kennedy, Ben Kirk, Joe Scully, Jack Scully
Notable Guests: Chris Cousens, Rocco Cammeniti, Charlie Cassidy, Lana Crawford, Luka Dokich
Neighbours' new sense of confidence continued to grow in a year that witnessed two marriages fall apart, plenty of old faces returning and a finale that saw the pub and Coffee Shop disappear in a ball of flames…
The year began as the Bishop family attempted to come to terms with Harold's stroke. He eventually regained consciousness in hospital, but it was immediately obvious that this was no longer the Harold we'd come to know and love. He lashed out at visitors, and, once at home, he turned his back on the church and began eating meat. However, as he began to realise how much people had loved and admired the old Harold, he made attempts to be nice to people and gradually returned to his old ways.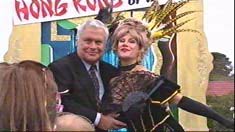 Meanwhile, Lou's marriage to Trixie began happily enough as they settled into domestic bliss. But it looked like Trixie wasn't exactly fulfilled as a housewife and she started to crave her old life as an entertainer. When she heard about a touring production of Hello Dolly, she managed to convince Lou that he should invest all of his savings in the production. The two of them then set off for the Asian tour, beginning in Hong Kong. Unfortunately, the show was a huge flop and before the opening night, it was cancelled. Trixie disappeared in the night and Lou was forced to return to Erinsborough, a ruined man, and put both of his Ramsay Street houses on the market.
As if the Bishop family didn't have enough to deal with, Serena was still secretly seeing photographer Chris Cousens. The truth finally emerged, just as Liljana's evil mother, Svetlanka, arrived from Perth. David quickly managed to see Chris off by stealing his hard-drive, but it wasn't quite so easy to get rid of his mother-in-law. Svetlanka was determined to drag her family home to Perth, but they wouldn't listen to her. She tried many dirty tricks to win them over, including faking heart problems, but in the end, Lil had had enough and threw her mother out. As a parting shot, Svetlanka revealed that Lil had been pregnant when she met David. This revelation led to Lil admitting that she'd had a stillborn child, who she never got to see…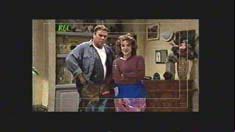 The Scully family found themselves on tv when they applied for Channel 44 reality makeover show, Making Mansions. The presenter was none other than Toadie's ex, Sindi Watts. During production, the house was thrown into chaos and things only got worse when Joe left indefinitely to care for his sick brother and father on the farm in Bendigo. Although the filming crew walked out after a few days, Sindi managed to get the production finished and the Scullys ended up with a lovely new home. However, it all ended on a sour note when the production was finally aired and the family was portrayed as a bunch of bogans.
Connor and Carmella's romance proved to be short when her father found out and packed her off to a boarding school in Italy. However, several weeks later, she came back to town for a family wedding and was hoping to reignite the flame with Connor. He was only too happy to oblige, until Michelle made a shock return from New York and he was forced to choose between the two girls. He picked Michelle and Carmella returned to Italy. Things were going well for Connor and Michelle, until his ex, Lori, came back with her new baby, Maddy, Connor's daughter. Michelle suddenly started having doubts about giving up school in America to return home permanently and her Aunt Valda gave her a cheque and told her to go back to New York and make a success of her life.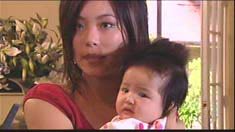 Lori's sudden return from New Zealand created plenty of headaches for Connor as he struggled to get to know his own daughter. Meanwhile, Jack was jealous when he saw the family forming between Lori, Connor and Maddy. He tried to win back Lori and succeeded, while Connor started forming a bond with his daughter. However, when Jack announced plans for he and Lori to move in together, Lyn convinced Lori that Jack wasn't the most reliable of people. Lori accepted a job from Gino Esposito, in his new salon in Lorne, so she could be closer to Connor, and told Jack that things wouldn't work out between them.
An old friend of Max Hoyland's, named Gus Cleary, turned up in Ramsay Street one day. Max was confused to see him, having given him the sack and parted on poor terms, but Gus seemed to want to forgive and forget. His true intentions slowly became clear though, as he secretly bid on number 32, which Mal Kennedy was selling, forcing Steph and Max to go way over their budget. He then proceeded to turn Summer against Max and started dating Izzy, whilst also putting his old friend out of action by adding sedatives to his food. Although Max collapsed and tests revealed the tablets he'd been given, Gus managed to cover and the only person who was suspicious of Gus was Karl Kennedy, who was slightly jealous of his relationship with Izzy.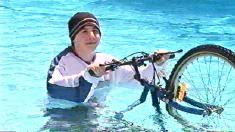 Toadie was in for a shock when he saw his young cousin, Scott Timmins, streaking at a footie match. Before long, the young man was causing chaos on Ramsay Street and Karl suspected that he might be suffering from ADHD. Scott struck up a close friendship with Serena Bishop and the pair started dating, while he was left in Susan's care when Toadie went missing, having been kidnapped by Rocco due to his relationship with Sindi. Toadie was finally traced to a country hospital where he lay in a coma. When he woke up, he decided to make a go of things with Sindi, while she and Scott, who later received the traditional fish nickname of Stingray, decided to stay on at Susan's place.
When a man came into the Coffee Shop one day, Sky immediately recognised him as John Swan, the duck hunter who had shot and killed her mother, Kerry. Sky was determined to have it out with the man, but Harold tried to warn her off, explaining that he didn't want those memories dragged up for him again. David, however, wanted to make up for the estrangement he'd experienced from his sister and agreed to help Sky to track down John. When they found him near the marshland where Kerry had been shot, Sky confronted him and realised that he was suffering badly with guilt. He told her that he visited the spot where the shooting occurred so that he would never forget what he'd done.
Mal Kennedy made a brief return to Ramsay Street, having spent Christmas in Adelaide with the rest of the family. He confronted his father, who he believed to be having an affair with Izzy Hoyland. Realising that their marriage was over, Karl decided that it would be for the best if he left Susan and moved out. He found himself a flat nearby and, before long, his close friendship with Izzy was causing more eyebrows to be raised around the neighbourhood.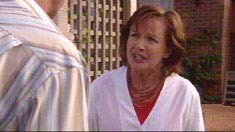 As Gus' real personality became frighteningly clear, Max kicked him out of the house, but it wasn't long before he was back, hiding out in the roof. It was while he was sneaking around that he spotted Izzy with a pregnancy test and he realised that he was about to become a father. He couldn't resist coming out of hiding to talk to her, but the police were quickly called and Gus was taken away to a psychiatric hospital. Meanwhile, desperate to find a father for her child, Izzy visited Gus and told him it wasn't his, before finally getting together with Karl. Before long, the couple were living together at his flat and Izzy wasted no time in "discovering" that she was pregnant, leaving Karl delighted as he was about to become a father for the fourth time. The rest of the family were not so pleased, and, as Susan found out, a screaming match like no other took place in Ramsay Street.
Single Susan got herself a makeover and before long, she was attempting to re-enter the dating scene. A brief romance with bar owner Brent Styles followed, but that fizzled out and she then bumped into an attractive man at the supermarket. She was surprised when she later found out that not only was he Joe's brother, Tom Scully, but he was also a priest. It wasn't long before the couple couldn't resist each other any more and they ended up sleeping together, causing a huge fallout between Susan and Lyn. It emerged that not only was Lyn unimpressed with Tom breaking his vows as a priest, but she had also had feelings for him herself many years ago. In the end, Tom opted to leave the priesthood, but he couldn't put his past behind him for long. The strain on his relationship with Susan was too much and he decided to leave, rather than cause her any more pain.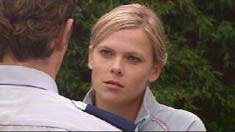 In an attempt to forget his broken relationships and the pressure of running the family business, Jack started going clubbing every night and met a mysterious woman named Mac. Meanwhile, Stuart found a new direction for his life when he joined the police. After several weeks of training, he was paired up with Sgt. Olivia McPherson. Little did Jack and Stu realise that they were both spending time with the same woman. As Jack got in deeper with Mac, they found themselves getting into debt and she suggested arranging a fake robbery at his site, then selling the tools and claiming insurance. As Jack got in deeper, they ended up framing former jailbird Darren Stark for the crimes, and Jack was horrified when he found out that he'd been dating a cop. In the weeks that followed, Jack's partying came to a crashing halt, literally, when he was involved in a car accident, while Mac grew closer to her partner, Stuart. They began a relationship, but when he found out she was corrupt, he reported her and she had no choice but to leave town.
Libby was in for a huge shock when she called out an electrician and it turned out to be her ex, Darren Stark. The couple slowly worked their way back towards each other and managed to pick up where they left off. However, when he became implicated in the robberies that Mac had been organising, he was hurt when Libby didn't trust him enough to believe him. Although he was about to propose, he decided that this didn't really present much of a future for them, and he left town once again.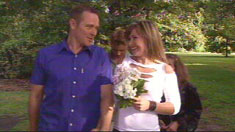 Steph and Max finally agreed to a wedding date and were busy planning their wedding, but things got out-of-hand as Lyn and Valda insisted on taking over. In the end, Steph and Max decided to elope on the morning of the wedding, taking Boyd and Summer and heading to a country town. Lyn managed to track them down just in time and the whole of Ramsay Street descended on the wedding. Afterwards, Lyn's dad, Charlie, proposed to Valda and they decided to use the previous venue and get married themselves. At the end of the day, both couples headed off for their honeymoons.
Following his money problems, Lou made the mistake of getting involved in a racehorse ringing scam with Rocco Cammeniti. He ended up in prison for his actions and found himself in a cell with none other than Darcy Tyler. After a few weeks, Lou was released after an appeal, while Darcy found himself on day release, working at the hospital. Here, he came into contact with pregnant Izzy, but he was immediately suspicious of her and found out from her files that she was further on in the pregnancy than she claimed. As he confronted her with this secret, she tried to pay him to keep quiet, but as they met in a hospital stairwell, he lost his footing and fell. He was left in a coma, while Izzy planted some jewellery on him and messed up the flat, making it look like Darcy had returned to his old ways.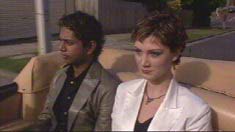 As he recovered from his drug problem, Jack was delighted when Nina returned to town, hoping to win him back. She asked him to join her for a new life in LA as she completed the audition circuit in Hollywood and he agreed to go with her. However, he soon realised that he wasn't completely over his recent problems and he couldn't go just yet, so she decided to stay behind. He wasn't ready to let Nina give up her dreams for him, so he told her to go and he would join her in America when he was ready.
Susan and Karl's divorce dragged on for several months, as neither party was prepared to give up everything, with Izzy trying to convince Karl to be ruthless. In the end, things went to court and began to get difficult, so the couple went to discuss things in a conference room. They managed to work it all out in a matter of minutes, and, as they said a final goodbye to their marriage, they ended up sharing a kiss.
Boyd found himself in hot water when he started illegally putting up posters around the neighbourhood and go into trouble for encroaching on the turf of Travis Dean. The problem got seriously dangerous as Boyd refused to back down and the escalating violence culminated in a petrol bomb being thrown through the Hoylands' kitchen window. This was enough to make Boyd realise he'd been wrong, but he couldn't resist one last attempt to track down Travis and get him arrested. He ended up trapped in his enemy's garden, but luckily he was found in time and Travis was arrested.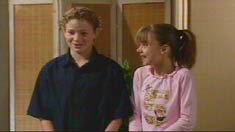 Summer found her love life developing this year, as she started going out with Declan Sands from her boxing club. Their relationship didn't last long, though, as he ended up dumping her to go out with her best friend, Lisa. Whilst at a holiday resort, for Max and Steph's honeymoon, Summer then met someone new – Caleb Wilson. Back in Erinsborough, she tracked him down and found out he was the son of a very rich man. The two of them started going out as he treated her to limo rides and got his dad to hire out an entire go-kart track for them. Soon after returning home, Caleb sent Summer a letter, explaining that he'd found someone else, so she was determined to get her own back when she found out he'd be returning to Erinsborough. As she racked up huge bills for them in the Coffee Shop, he admitted that he'd only been staying with his dad temporarily, and now he was back with his mum, who didn't have much money. After they were finally honest with each other, they started going out again.
Sindi's cousin, Lana Crawford, began working at the Coffee Shop and soon struck up a close friendship with Sky, after the two of them had originally got off on the wrong foot. Lana ended up kissing Sky one night, then running off in tears. She revealed to Sindi that she was gay and had been badly bullied at her last school because of it. Sky was supportive, but Lana tried to hide behind a boyfriend as the whole school found out. In the end, she decided to be honest and found her friends to be very supportive. Meanwhile, Sky became confused after the kiss and ended up kissing Lana again one night in the heat of the moment. This made her realise that she wasn't attracted to Lana, but Lana herself was horrified at being used like that, while Boyd also found out and dumped his girlfriend. Lana and Sky soon made up and, by the end of the year, Lana even found herself a short but sweet relationship with George Harris, before leaving with her family to return to Canada.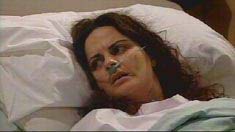 When Svetlanka returned to town, she slowly managed to worm her way back into the Bishop family and, for a while, things were actually quite settled. However, that all changed when a young man named Luka Dokich turned up, looking for Svetlanka and wanting help in tracing his birth parents. He started going out with Serena in secret but all of their lives were shaken when Liljana suddenly collapsed one day and was found to have a serious liver condition. She desperately needed a donor, but none of the family were matches. Svetlanka suddenly "remembered" that Luka might be a match, before admitting to Karl that Luka was actually the son that Lil had believed to be stillborn. Luka was found, as he was about to leave town, and the operation went ahead, successfully. Svetlanka was forced to admit the truth to Serena too, in order to stop her taking her relationship with Luka further.
As Lil and Luka recovered, Svetlanka was desperate to get rid of her and keep her secret. But as he was leaving, Serena finally blurted out the truth. Svetlanka was banished back to Perth, almost taking Harold with her, as the two had begun a relationship. Lil and Luka then attempted to get to know one another, but it gradually became clear that he wasn't emotionally stable enough to cope with the upheaval. When he found out that his real father, Ivan, was dead and hadn't been a very nice man, he took his rage out on David's briefcase, by burning it. Serena was the only one to see his true colours and she managed to persuade him to return to Perth and get some help.
After several visits to Bendigo, Lyn announced that she'd be selling up and going to join Joe on the farm. However, her kids realised that it wasn't what she wanted, and she finally broke down on the eve of her departure and admitted that she no longer even loved Joe. She realised that the best option for everyone would be divorce.
Connor was in for a shock when Carmella returned from Italy to help her mother run the family businesses. It seemed that she was intent on getting him back for dumping her earlier in the year, but when he announced that he'd had enough, they stopped playing games and got together for real. Connor had some big problems when it looked like Lori was going to leave for Adelaide with Maddy, but he decided to snatch the baby in an attempt to make her listen. Fortunately, it paid off, and she dumped her new boyfriend to stay closer to Connor.
Following a few months in which her boyfriend had become obsessed with building robots and then pretended to be a woman on an online dating service, Sindi was left wondering if she and Toadie had a future together. In the end, she shared a kiss with Stuart one night, while she and Toadie were on one of their many splits. As she and Toadie later got back together, then split up again, she turned to Stuart. When the three of them were involved in a bank siege, it finally brought Stu and Sindi together as a couple, but they decided to keep their relationship a secret rather than upset Toadie for the time being.
Following Sky and Boyd's split, Serena tried to help them back together, but found herself falling for Boyd. They ended up sharing a kiss, but kept their relationship a secret, not wanting to hurt Sky's feelings. Inevitably, Sky and Boyd started to be drawn back to each other, but Serena plotted to keep them apart, until Lana talked some sense into her. In the end, she managed to reunite the happy couple on Christmas Day.
Libby found herself winning a competition to meet Alessandro Cortes, the star of her favourite Brazilian soap opera, Lust Na Vila. They ended up spending the night together and Libby was flattered by his attention, until she received a bunch of flowers from Darren. She phoned him and he asked her to join him in his new home in Shepparton. Within a couple of days, she'd packed her life up and was saying goodbye to the friends and family she'd spent the past decade with in Ramsay Street.
After a few ups and downs, Stingray had finally settled down in Ramsay Street, but it was quickly turned upside-down with the arrival of his mother, Janelle. As well as trying to get her son to return home, she was also in town to get her nephew, Toadie, to help her win compensation from a car accident she'd apparently had. Having won $2000 compo and with the school year over, she made plans to take Stingray home, but on the way, he changed his mind and decided to return to Erinsborough and his friends.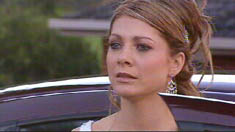 Izzy and Karl's relationship finally seemed to have calmed down, and he planned to give her an engagement ring one day, out in a boat, which served the dual purpose of helping her overcome her fear of water. However, in her excitement, she fell out of the boat and ended up in hospital. As she left, she had a flashback to Darcy's fall and she ended up taking a tumble down the same set of stairs, losing the baby in the process. Although this pushed her and Karl apart briefly, they decided to stay together and go ahead with a wedding at the end of the year. When the big day came, Izzy was horrified when Gus turned up, and she did a runner. As she drove away, she almost crashed with Susan, who told her that what she was doing was wrong, and she should leave and never come back. Never being one to listen, Izzy returned to apologise to Karl. They had a long talk and decided to stay together, but forget about marriage.
Lyn was in for a surprise when her father, Charlie, returned to town to spend Christmas with his daughter. The mood darkened, though, when she discovered that he only had weeks left to live. As the time ticked away, Steph remembered her battle with cancer and spent a lot of time chatting with Charlie and helping to look after him. Charlie's battle also made Jack realise that he had to make the most of his time, and he left to be with Nina in America. That same day, Steph sat with Charlie as he passed away. As she then adjusted his pillows, Lyn walked in, with Charlie's son, Michael. The situation looked quite suspicious and it was enough for Michael to accuse Steph of smothering his father.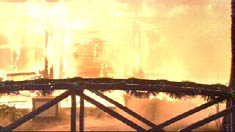 The year ended with a bang – literally – when a mysterious figure set fire to both the pub and the Coffee Shop, as Karl and Izzy's non-wedding reception was taking place. Everyone was evacuated, but Sindi had passed out in the pub bathroom and Stuart raced in to get her. Meanwhile, Max helped out Harold by saving Madge's recipe book – but was then thrown back by a massive explosion at the Coffee Shop and rushed away in an ambulance. Things looked bad for Sindi and Stu as they failed to emerge from the pub and the whole structure suddenly collapsed on top of them. To top off one of the most dramatic evenings in Erinsborough's history, another face appeared in the crowd of onlookers – Paul Robinson…

2004 Episode Summaries | 2004 Magic Moments | 2004 Opening Titles

Production Notes
• The same character shots used for the last few months of the 2003 season were carried over into a revised titles sequence for 2004, using random colour filters and moving geometric cut-outs, lending them a photo album feel. The closing credits utitlised episode stills again, but with a selection of four stills displayed in any one frame with colour filters over three of the four. The credits text changed to off-white as did the Neighbours logo.