.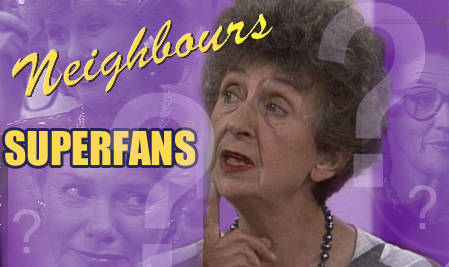 Interactive > Superfans
Think you're Neighbours' biggest fan?
Do you record every episode?
Do you hunt high and low for autographs and memorabilia?
Have you met the cast or visited the set?
We're looking for those people who think they're the show's biggest fans. If you not only watch every episode, but record it too, collect autographs and memorabilia and know everything there is to know about the residents of Ramsay Street, get in touch!
Email us at webmaster@perfectblend.net (making sure to make Superfans the subject of the email) and let us know your name, age and why you think you're a superfan. We'll be featuring the best ones on the site in the coming months.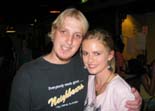 Adrian
Superfan Adrian tells us about visiting a remarkable 50 Neighbours Nights and meeting most of the cast. (Updated on 20th January 2008)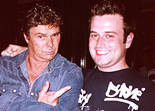 Spencer
Superfan Spencer reveals all about a glimpse into number 30's backyard and which Neighbours actor proposed to him. (Added on 10th February 2005)

Kim
Superfan Kim shares her thoughts on the success of the show. (Added on 10th June 2005)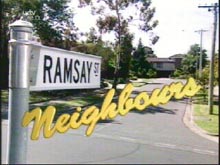 Cheryl
Superfan Cheryl talks about why she loved the Lana Crawford storyline. (Added on 18th June 2005)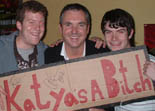 Alex
Superfan Alex discusses his love of Life Mechanics (he's on the left in the photos and would like everyone to know that he no longer hates Katya). (Added on 19th December 2006)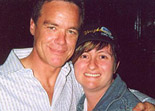 Maria
Superfan Maria tells us about her incredible 22 years as a fan of Stefan Dennis. (Added on 17th January 2007)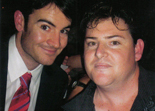 Shane
Superfan Shane tells us about his huge collection of memorabilia and the reasons why he loves Neighbours. (Added on 17th May 2007)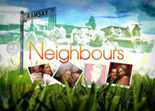 Rica
Superfan Rica chats about why she loved the roof collapse. (Added on 17th June 2008)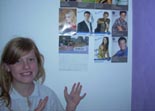 Dakota
Superfan Dakota tells us why she loves Neighbours. (Added on 20th June 2008)

Kate
Superfan Kate chats about her favourite Neighbours characters. (Added on 24th June 2008)