.
Neighbourhood > Lassiter's > Erinsborough Police Sub-Station
Erinsborough Police Sub-Station 2013-
Address: 2 Lassiter's Complex, Erinsborough, Victoria, 9571

Superintendents: Duncan Hayes (2013)

Senior Sergeants: Christina Lake (2017-)

Sergeants: Matt Turner (2013)

Senior Constables: Matt Turner (2013-2015), Kelly Merolli (2013-2014)

Constables: Mishti Sharma (2017-), Mark Brennan (2015-2017)

In 2013, a year on from the merger of the Erinsborough Police with nearby West Waratah Police, the decision was taken to increase Police presence in Erinsborough by opening a new sub-station in the former offices of the Erinsborough News. The space was renovated to create an interview room in addition to the former Editors office whilst Sergeant Matt Turner and Senior Constable Kelly Merolli were transferred to work out of the station.
Previously...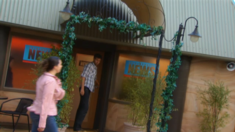 Erinsborough News 2010-2013
Address: 2 Lassiter's Complex, Erinsborough, Victoria, 9571

Owners/Publishers: Paul Robinson (2010-2013)
Editors: Paul Robinson (2010-2012), Susan Kennedy [Acting] (2010), Susan Kennedy (2012-2013)
Deputy Editors: Bradley Fox (2012)
Cadets/Columnists/Reporters: Summer Hoyland (2011, 2012), Susan Kennedy (2010-2012), Ryan Chew (2010), Eve (2010)

In 2010, the Erinsborough News relocated from it's previous offices to the Lassiter's Complex, occupying the premises of the former veterinary clinic which had stood vacant following the departure of vet, Steve Parker in 2009. In order to accommodate the needs of the paper, the unit was extended to the side and rear to provide additional office space.

Trivia Notes
• The telephone numbers for the office are (03) 5550 5800 and (03) 5550 5810
• The office opening hours are Monday-Friday 9am-5.30pm
• In 2011, Neighbours' production team launched a satirical version of the Erinsborough News website, www.erinsboroughnews.com.au



Erinsborough Veterinary Clinic 2007-2009
Owners: Steve Parker (2007-2009)
Employees: Alex Hanson (2008), Miranda Parker (2008-2009), Riley Parker (2007-2008), Bridget Parker (2007-2009)

A vet specialising in native animals, Steve Parker moved from Sydney with his family in July 2007 to open his own practice. He bought the premises in the Lassiter's complex from Gino Esposito and renovated, repainting the walls and adding an extra dividing wall to make the large salon into a reception area and consulting room. An extra window was also added adjacent to the front door and the walls were lined with animal cages.

A Good Hair Day Salon 2000-2007
Owners: Gino Esposito (2001-2007), Katrina Hart (2000-2001), Ivan Hart (2000)
Employees: Janelle Timmins (2005-2006), Felicity Scully (2002), Abi Porter (2001), Melissa Doyle (2000), Lyn Scully (2000-2006)

Construction began on the new hairdressing salon named A Good Hair Day in late 1999, replacing the entrance to the Lassiter's Arcade, which had previously been there, as well as outdoor seating for the Lassiter's Brasseries. Carpenter Bill Kennedy did the refit, with help from his friend Toadie Rebecchi, while Anne Wilkinson painted a mural for the main salon wall. Owner Ivan Hart installed Lyn Scully as manager, but he fled town soon after, having amounted massive debts, and his wife, Katrina, took over. The following year, flamboyant Gino Esposito bought the business from Katrina and sacked Lyn, deeming her too old for his salon. He soon realised his mistake as many clients left with her and the pair went on to work closely for five years. Lyn briefly hired her daughter Flick to work at the salon, and in 2005, Janelle Timmins was taken on as an apprentice. In 2006, Lyn was fired after taking too much time off and in 2007, Gino packed up and left to take his baby pagents across Australia, selling the premises to vet Steve Parker.

Key moments (with episode links where available)

Sindi prepares for her wedding to Stuart
Lyn is slapped by Sandy Tanner
Sky paints Dylan in the nude


Gallery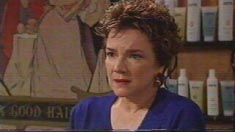 ..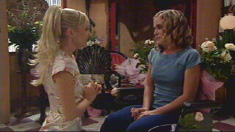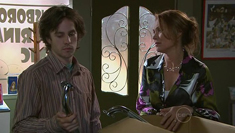 ..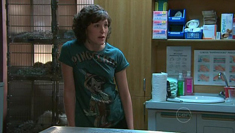 ..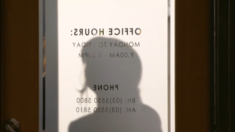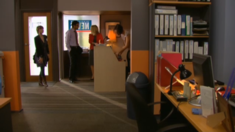 ..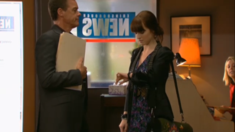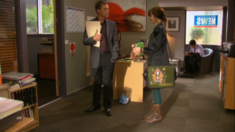 ..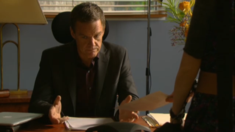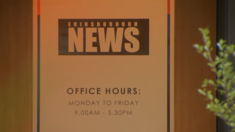 ..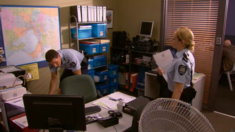 ..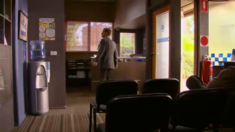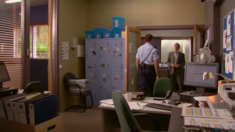 ..