.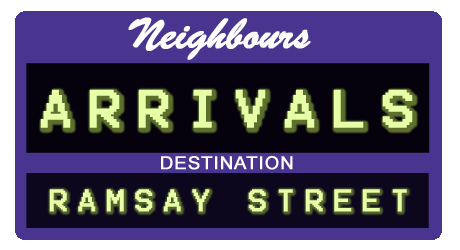 Features > Arrivals in Ramsay Street By Rhys and Aaron
Neighbours has long been criticised for not exploring the lives of its past characters and making no attempts at reviving them, instead, opting to create new characters with no links to existing characters. However, one of the many improvements brought about under the new story and production teams is a conscious move to revisit some of Ramsay Street's past characters, and to utilise them where appropriate. Joining the returnees is Izzy Hoyland, a character unparalleled in the current cast line-up, and thus bringing wonderful new material to the show. This feature chronicles the key characters set to make an impact on Ramsay Street in 2004.



David Bishop (Kevin Harrington)
David has changed since he last turned up in Ramsay Street. No longer is he the spitting image of Harold, but a successful and wealthy accountant with a wife and daughter. In fact, he resents Harold for cutting him out of practically every important event in his father's life up until now. He's become a partner in a new business venture in Melbourne and has moved his family to the other side of the country to start a new life. But things aren't going to run smoothly – for his family or the business.

Liljana Bishop (Marcella Russo)
Liljana has left her extended family back in Perth to move to Melbourne with her husband. No sooner has she arrived, she's taken over Harold's kitchen and is predicting the future from coffee grounds and interpreting dreams. She's very spiritual and likes to honour her Serbian orthodox family's traditions. Although she's become used to the affluent lifestyle living with David, she remains the most sensible person in the family.

Serena Bishop (Lara Sacher)
A spoilt princess, Serena wants to attend Eden Hills Grammar and is obsessed with her appearances and being stylish. Much to her cousin Sky's disgust, she's adopted a "Please Daddy" attitude to get what she wants – usually in the form of money. She's also not afraid to defy her parents' orders and get herself into mischief.

Sky Mangel (Stephanie McIntosh)
Sky's return to Erinsborough came out of the blue when she turned up in Harold's kitchen for the first time in eleven years. Sky's attitude worried Harold initially, with her interests in alternative music and clothes, but very much her mother's daughter. However, he's taken a real shine to his granddaughter in recent weeks, but it remains to be seen how her relationship with Boyd Hoyland will develop and whether Sky will be able to live by Harold's house rules, especially with the arrival of her cousin Serena.

Isabelle Hoyland (Natalie Bassingthwaighte)
Max's sister's arrival a few weeks ago caused a stir, and her impact's certainly showing no signs of abating. Likened by Lou to Annalise Hartman, Izzy certainly has a way with the men of Erinsborough, using her gorgeous looks and intelligence to wrap them round her little finger. At the same time, Izzy manages to appear all sweet and innocent in the face of the womenfolk. All, apart from Susan Kennedy who hasn't been convinced by Izzy's false charms. With Karl fast developing an unhealthy interest in the Coffee Shop's new partner, we can likely expect many more fireworks to come.

Jamie Clarke (Angus McLaren)
Although Jamie's return to Erinsborough is only shortlived, it promises to be a real emotional journey. Susan and Karl discover a letter written to Jamie by his late mother Daphne, hidden under the lino in No.28's kitchen. The Kennedys set about trying to track down Jamie, last seen in Ramsay Street in 1990. Exact storyline details are being kept tightly under wraps, but it's rumoured the character will be revisited again in 2004.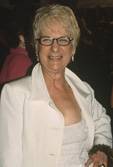 We're also privileged to have another contribution from the legendary Jan Russ, the lady behind the casting of these new characters. Jan kindly took some time out of her busy morning to have a quick chat about the arrivals.
How did the decision to bring the extended Bishop family into the show occur?
This had been discussed previously and it was agreed that we would like to bring David back into the show again with a wife and child - if the actor Kevin Harrington was available and interested. As Kevin was available and interested, and after discussions with him, the rest followed.
So, you immediately intended to re-cast Kevin Harrington in the role again?
Absolutely. No one else could have played that role again, that was why we needed to check out Kevin's interest.
What brief was given with regards to casting Serena and Liljana?
The Brief for Liljana was for a fiery character of Serbian background and Serena, their daughter, as daddy's "princess". Not an easy brief, but it was fun looking for these characters. But, I was getting a little concerned as I hadn't found my "princess", and Lara Sacher was the last auditionee for the role - and she happened to be the one. Then putting her and Marcella together - even their hair and styles were the same - was like 'two peas in a pod'! We also asked Kevin to come in and work with both these actors to see how they all worked together - the result you will see on screen is magic!
What do you make of Izzy? Do you agree she's filling the much-missed Annalise type character?
I think Izzy is a great character and certainly adds a little extra something to the show. I don't believe that anyone can replace another actor's role - they create it for themselves and Izzy is certainly doing that and will continue to do so in future storylines - look out for that!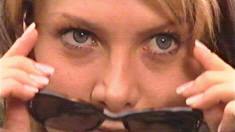 Sky's return has been relished by viewers - especially those of us who remember the original Sky.
It's great having Sky back in the show and I think it makes it more interesting after many years, as the 'true' fans are quite anxious to know what's happened to that character over the years. Stephanie McIntosh has fitted into the role beautifully and she's loving it. Sky has come in with a little attitude, but, of course, Harold is thrilled to have his granddaughter in the show with him. In fact, two granddaughters!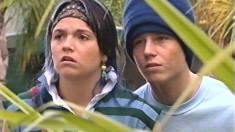 Any chance we could see Toby, Joe and maybe even Melanie back again?
Who knows who we'll see return to Neighbours in the future? I don't want to spoil the anticipation for you all...
The most exciting news in recent years has been that Jamie Clarke is returning to the show for a guest stint, and maybe a second next year too. How did the reappearance of a child character, last seen in 1989, come about?
Jamie Clarke's return to the show is only for a very brief period and once again I can't give too much away of what's going to happen. But, it is only for a guest role and, obviously, a different actor to the previous ones is playing the role.
In recent months, Neighbours has certainly gathered pace again with a noticeable improvement in continuity, story content and episode structure. With viewers loving the return to "traditional Neighbours values and strengths" do you think it's fair to say the show is entering a new "golden era" under Ric Pellizzeri?
I know, having worked on the show since its inception, that there have been many Producers and Executive Producers over that period of time, and with each changeover there have been some changes made each time. And now Ric is also putting his mark on the show. He comes with an amazing background in the industry starting in the theatre, trained in UK as well, so he has fantastic all round knowledge which he happily imparts and encourages in all.
Click here to read our previous interview with Jan Russ.
Character Biographies: Izzy, Sky, Jamie, David, Liljana, Serena